Thursday, January 29, 2009
6th
I got Tagged by
Jenni

The rules are simple. As follows:
6th Picture Meme!
1.Go to your Picture Folder on your computer or wherever you store your pictures.
2.Go to the 6th Folder, then pick the 6th picture in that folder.
3.Post that picture on your blog and the story that goes along with the picture.
4.Tag 6 other peoples that you know or don't know to do the same thing and leave a comment on their blog or an e-mail letting them know you chose them.

This Picture of Kenzie and Andrew was just taken last month. I just put all my (almost 6000)Pictures on three disc to get them off the computer.I'm not going to tag anyone but if you want to play alone, let me know.




Went to get weighed in this morning and I stood the same (although I do feel like an elephant) I wasn't surprised with the stand still after 2 big weeks. guess my body is out of shock. LOL


If ya get a chance, check out this link....its cute and catchy.

http://www.youtube.com/watch?v=HplZ_taHXLM



As Always Be Good & Be Safe
Labels: Weight lost
Monday, January 26, 2009
Another month
Today marks another step closer to our precious child & it marks the start of the Chinese New Year..... Gong Xi Fa Cai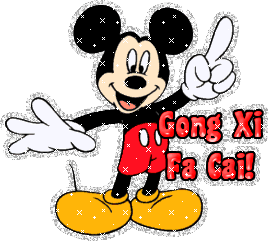 Below are a few pics of the last week, making cookies with the kids, the snow and how much Misty & Maddy enjoy it, Rachael's field hockey game and my
birthday
.
As Always Be Good & Be Safe
Labels: Birthdays, family, LID-iversarys
Thursday, January 22, 2009
Down 5.2 this week. How I pulled that number is a mystery to me. I think my body is just do glad to be back on a routine.

As Always Be Good & Be Safe
Labels: Weight lost
Wednesday, January 21, 2009
Six Years
As Always Be Good & Be Safe
Labels: family life
Friday, January 16, 2009
THANK GOD ITS FRIDAY
OMG has it been a longggg week. I have never been so glad to see a Friday nite.Granny Annie still isn't home. On Tuesday I received a call that they were releasing her fro the hospital. When Kerri Ann & I got there after work to get her & we were putting on her jeans we couldn't get them to zipper or button close. They had fit her fine when she wore them 5 days earlier being admitted to the hospital. I asked the nurse if they had weighed her during the last five days. I was told her weigh upon admission was 149(her weight @ last dr's appt about 8 weeks ago was 128). Now my mom's weigh fluctuates between 118 & 130. If her weigh goes over that we (her Dr's & family know that she is filling with fluid and that they need to push lasix). I asked for her to be weighted at that moment before we did anything else. We get her on a scale and her weight was 1531/4. She had gone up over 4 pounds in just 5 days and no it could be food. A call was put into her Dr and I made the decision that she was staying till we know what was going on.Wednesday I received a call from her Dr's that they were pushing more lasix, normally she is on 20 mg twice a day and they were going to double that to 40mg twice a day. On Thursday the hospital called to say she was ready to go home but extremely weak and they recommend that she is put into short term rehab to regain her strength . So that is where she was moved to today and hopefully she will be only there a short time like last summer.
Yesterday it was snowing here and I didn't get a chance to go to my WW meeting like I wanted to but I did run there to at least get weighed in and I am so glad I did! I always do well my first week back on program and to tell the truth I wasn't 100% "on program" with all the running back and forth to the hospital but once again when I stepped up on that scale I was down 15 pounds.

\
And last but not least a big YOU ROCK goes out to my hubby Andrew. As I have stated before Stew-Be luvs bowling. As long as we have been together he has bowled in one if not two leagues a week. On Wednesday night at his Men's hot shot double league, Andrew shot 12 strike in a row..... a 300. A Perfect Game..

As Always Be Good & Be
Safe

Labels: daily life, family
Sunday, January 11, 2009
That time of year again


Once again I took a little bit of time off from my healthy life style during the month of December. If there is one thing I learned this time around is that I need the discipline of a weekly weigh in. I've tried doing it on my on but it isn't the same. On Thursday morning I had planned on going back to my weekly W.W meeting after I took Granny Annie to the Dr's. Of course since we are talking my life things never go as planned. As I was getting ready to take her to the Dr's, she was shaking,had labored breathing, her color was off and she was throwing up so instead of getting her into the car, I sat her down and called an Ambulance. Now of course we know how well that went over with her but I didn't have a choice. After 13hrs in the ER they admitted her . We are still waiting on the results of what is wrong, but they did rule out the normal things, like the flu, pneumonia (both which she received shots for) heart attack and stroke, so right now its a waiting game to find out what is wrong and where we go from here. So I never made it to my meeting till this morning to get weighted in and I don't want to know what I gained (I know I gained by the way my clothing is fitting). I plan on getting back into the healthy life style with my weekly weight ins on Thursday Morning and taking it one step at a time from there.
As Always Be Good & Be Safe

Labels: daily life, Weight lost
Saturday, January 03, 2009
Feeding America (formerly America's Second Harvest – The Nation's Food Bank Network) is the nation's leading domestic charitable hunger-relief organization. It provides low-income individuals and families with the fuel to survive and even thrive.Feeding America's network of more than 200 member food banks supports approximately 63,000 local charitable agencies operating more than 70,000 programs, including food pantries, soup kitchens, emergency shelters, after-school programs, Kids Cafes, BackPack programs, and senior centers.Each year, the Feeding America network provides assistance to more than 25 million low-income people facing hunger in the United States, including more than 9 million children and nearly 3 million seniors.As part of the Pound For Pound Challenge, Feeding America will use the funds donated to help secure and distribute groceries to its network of local food banks through both national and local efforts.

As Always Be Good & Be Safe
HAPPY 4th BIRTHDAY MISTY
The last two presents to be given out this holiday season was to our godchild Ariel & Alexis. Spending time with these two listening to them telling us stories about school, the friends that they have & playing UNO with them was a fun way to end the season. Ariel is in the blue top & Alexis in the pink.
As Always Be Good & Be Safe
Friday, January 02, 2009
9)

Organize the house & paint the Living room & Bathroom

+
Also, today is the 18th birthday of our nephew. Turtle,Have a great birthday. I can't believe how you have grown before our eyes. A senior in high school , picking out a colleges and on the threshold of your life. We love you and are so proud of you.
As Always Be Good & Be
Safe

Labels: holiday
Thursday, January 01, 2009
I was so tempted to not go our last night between not feeling 100% and the temps being in the teens. The wind was blowing something fierce,the roads were a sheet of ice and Andrew had to leave for work @ 5am (he choose to go back in rather then taking the extra days off) but off we went to Enda & Siobhan's for a quiet New Years Eve. Micheala & Charlie were going out to a house party so it was just E& S, Connor Rach and her friend Rebecca plus neighbors of theirs. Bill & Angela along with their two daughter Amanda & Meridith. We spent last New Years eve with the same crowd and had a blast.This year was no different, after eating some good food a few drinks, a lot of laughs it was time to play guesstures (think charades on 'speed'.) There was 2 teams and Andrew was the ref. After the stroke of midnight, we hung for a bit longer and then left getting home about 1:30am. I have spent most of the day on the couch with the worst headache and I didn't even drink last night.. Back to work for me in the Am.

As Always Be Good & Be Safe

May all your trouble last as long as your New Year's resolution



Labels: Holidays