Wednesday, December 28, 2011
Christmas & the end of a great year

Another year is coming to a close & the older I get the faster it seems to go. December was a busy month stating off with the tree lighting at our local fire dept. Our niece Saorla's school was singing at it so Aislinn & I bundled up (it wasn't to cold) & walked to it. Saorla didn't have any interest in Santa @ all. The foll lowing day Rachael came over to watch her goddaughter while I got a chance to go and have lunch with my girlfriends from the adoption (Stew-Be was away chasing Bambi) Also while daddy was away The chipmunk & I along with Aunt Kerri, Carleigh, Hunter & PJ went a couple of towns over for there Christmas Parade. (not alot of picture of the month since BOTH of my cameras are not working~ how unhappy do you think I am) The Following weekend Aislinn went to her 1st FCC Christmas party ~ While taking a bath that afternoon she had a seizure in the tub~ Talk about taking years off your life~ But by 3pm she was in great form & raring to go so we took her. She had a great afternoon, running around, eating pizza and got a present from Santa (she has no interest in him). We had been going back & forth about whether or not to get her the flu shot, after much debate she went & got it on the 14th. Worrying about seizures we started her on Tylenol in case she got a fever (as per the Dr) as soon as we got home. The next morning she woke up in great form & off to school she went. At 3pm I received a call from the school that Aislinn had a seizure & by the time I got out there (25 minutes later) she had her second one. When I got her home she slept on the couch for 20minutes then was up & causing havoc like nothing happened. Phone calls to her DRS, Meds were upped and she stayed home with me for the rest of the week (only cause I can't take the waiting on the phone to ring every day while she is in school) With the change in Meds the Dr wanted a blood level count so on Christmas eve we got up early and ran to the hospital lab to get it done. As always Aislinn was more interested in what they were doing then anything else. After we were done with that I realized that I didn't have any Christmas PJS for her ( New Christmas pjs were something my mom always had for us even as we got older) so off to the Mall we went (I knowI avoid the mall at all cost but her we were on Christmas eve no less) We checked all the stores I could think of to get her Jammies (Sears, Penney's, Lord & Taylor, Macy's, The Childrens Place) & I was striking out. I was almost in tears when Andrew said lets try Disney(see every once in awhile he comes up with a good idea) They had 2 pairs of PJS left one size 8 & the other a 4! JACKPOT & they were on clearance for $8. BONUS! We then took her to sit on Santa's lap & have her Picture taken (she was not impressed at all) Then off for a yummy breakfast @ IHOP. That evening we went to Krissy's house to see the "family" like we do every year to catch up & the kids get a visit from Santa. Christmas Morning Aislinn got up at 8am. After she came down we started breakfast then opened presents, Our chipmunk was more interested in eating the boxes then opening them! We decide to stay home this year for the day so it was nice and quiet, just us THREE!
Tomorrow is my Stinkerbell's birthday. Andrew & I couldn't of chosen a better young lady to stand up for Aislinn & be her godmother. Rachael has always had a special place in my heart and is more of a daughter to me.
We are heading to the Outlaws in MD for the New Year celebration. Looking forward to seeing everyone & hoping for a quiet weekend with the Chipmunk.
As Always Be Good & Be Safe
Labels: family

| posted by Unknown at 9:24 PM

This is an account of our lifes as we head down the path of life towards our first child. An invisible red thread connects those who are destined to meet, regardless of time, place, or circumstance. The thread may stretch or tangle, but will never break." --An ancient Chinese belief
CURRENT ADOPTION STATUS

-
Get Your Own
Girly Comments & Graphics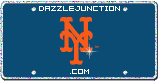 Myspace Comments
@
DazzleJunction.com
Myspace Comments
@
DazzleJunction.com
Girly Comments & Graphics

scroll down to bottom of the page and click on the stop button to turn off the music
My Blog was Blinged by: Sara Lane