Monday, March 31, 2008

O

P

E

N

I

N

G

D

A

Y
Could this be the year?
Labels: Sports
Sunday, March 30, 2008
Three word Sunday
As Always Be Good & Be Safe

Labels: Three word Sunday
Friday, March 28, 2008
Labels: daily life
Wednesday, March 26, 2008
11 Months Down

Another month has flew by!
As always Be Good & Be Safe
Labels: LID-iversarys
Saturday, March 22, 2008
Three Word Sunday & Easter Wishes
This past week, I (due to a miscommunication between my sister & I) didn't pick up my niece Saorla from her bus stop and at 4 pm I received a phone call from my brother in law Mike telling me the school had just called him and Saorla was brought back to the school. I grabbed Fianna & Seamus and threw them into their car seats and flew to the school. When I finally got to Saorla she looked and me and said "YOU FORGOT ME" !!! So my three words for this week are:
Worst Aunt Ever

Wishing everyone a Happy Easter



As Always Be Good & Be Safe
Labels: Easter
Friday, March 21, 2008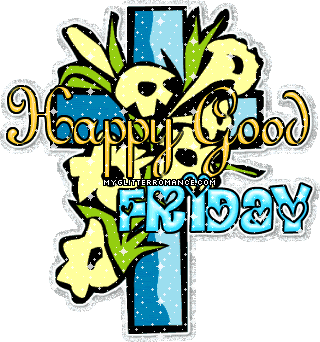 I can't believe it is already Easter weekend.A few weeks back when someone pointed out to me when it was exactly I said "I don't ever remember Easter being this early.So when I got home our of curiosity I googled Easter and came across
this
and of course I checked it out
here
. I also found out that there was a dilemma as to when to hold St Patricks day since March 17th fell during
Holy Week
. Guess you learn something new everyday!


As Always Be Good & Be Safe
Thursday, March 20, 2008
FINALLY SPRINGTIME
While the months are flying, the winter has been never ending ( or so it seems). I for one am glad that Spring is here (although you would never know it by the weather we have been having) I want to open all my windows, let the sunshine and fresh air in.

As Always Be Good & Be Safe

Labels: Spring
Monday, March 17, 2008
Happy St Patricks Day one and all.

-
Seven years ago today my family and I were in Ireland to witness the marriage of my sister Jamie.In true Irish fashion it rained on her day (all the other days were beautiful) but the weather didn't dampen the spirits of the guest who had "crossed the pond". Jamie made a beautiful bride and Mike a handsome groom.Happy 7th Anniversary guys!
As Always Be Good & Be Safe
Labels: St Patricks Day
Sunday, March 16, 2008



Three word Sunday
The kids got a taste of freedom this week at "Aunt Deedee's"house by being allowed outside for a bit. The temps were in the high 40's mostly & windy but they didn't mind.They loved to be outside running a muck, getting dirty and making more noise they the neighborhood has heard in awhile. On Friday Mother Nature didn't want to corporate with us, it was cloudy,cold and very very windy. Of course I had 4 pissed off munchkins. Thank god there was a new Dora the Explorer on @ noon to appease them for abit. So my Three word for the day are:
Where is Spring???

As Always Be Good & Be Safe

Labels: Three word Sunday
Sunday, March 09, 2008
As Always Be Good & Be Safe
Labels: Three word Sunday
Saturday, March 08, 2008
Don't Forget
Its that time of year again to change our clocks and lose a hour of sleep tonight. I also had Stew-Be change the batteries in our smoke detectors. I like this time of year, the evenings are brighter longer, the munchkins can play outside and not be cooped up in the house all day and the smell of spring is in the air. I am so looking forward to spring this year.
As Always Be Good & Be Safe



Labels: Daylight Saving Time