Saturday, February 17, 2007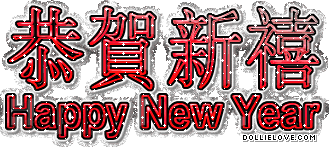 Kung hei fat choy! Chinese New Year is on 18th February 2007. It will be the Year of the Pig.

This year new is particularly special as it is The Year of the Golden Pig, when a Pig year combines with a Fire element year - this happens every 60 years and heralds an extremely lucky and prosperous year. The Chinese believe a child born this year in The Year of the Golden Pig will be blessed with a carefree, wealthy and loving life!

AS ALWAYS BE GOOD AND BE SAFE
Labels: Adoption
Monday, February 12, 2007
Mother always told me



"a watched pot never boils"
I have been watching my mailbox for the last few days hoping
and praying that my
I-171H
gets here in record time!
Whether or not we can adopt from
CHINA
rides on getting this form in time so all our documents can get certified on the state level and then authenticated with the Chinese consulate, Estimations for getting our 171H is anywhere from 6 to 12 weeks.

We are at day 19. Our appointment was January 24 @ 8am. We got on line outside of the offices @ 7:30 and were numbers 17,18,19&20. There were 2 other couples there that were adopting. I thought they were going to have trouble getting Andrew's fingerprints (his hands are really ruff and callous from his day to day work) but no was my fingerprints that they couldn't get( I could not relax enough for them to get a good print) and my mom's kept coming out to dark. We were back in the car and on our way home by 8:30am.
As Always Be Good & Be Safe
Labels: Adoption
Saturday, February 03, 2007
IMPULSE BUYING
OK I admit it I am a "
impulse buyer
"I have been really good of late, not going into any stores unless I have to and then just going in, buying what I went for, putting blinders on to everything else and getting out before I spend money on things I don't really want or need. I am trying to save my pennies for all the adoption cost. I was really good all thru Christmas but sadly I fell off the wagon. While shopping for a birthday gift for my niece, Fianna, I came across this welcome mat. Now is this a cute mat? If you like ladybugs
YES
( I never thought about them before ) or if you are part of the China adoption community you find this very cute. Ladybugs are a symbol of good luck in Chinese adoptions. Since we have started to paperchase for China I see ladybugs a lot more, here around the house, when we are camping in upstate New York and when we were on vacation in western Maryland this past summer. Slowly ladybugs have become a part of our lives. So when I saw this in K-Mart, I just had to have it (no I didn't need it) Hopefully I wont have any more slips (I doubt it!)
As Always Be Good & Be Safe