Wednesday, December 31, 2008
As another year comes to a close I cant help but think back to the past 12 months and how they have helped me to grow & change (all for the good I hope) . I've lost some weight & friends, gained some knowledge, welcomed our newest niece, made it thru Micheala's graduation, celebrated our 20th wedding anniversary & marked 20 months logged in with China. We are going over to spend a quiet night with friends (Although I am tempted to say home this year its bitter cold, snowing and very windy here on Long Island.)

The following quote comes from Ann Landers:

"Let this coming year be better than all the others. Vow to do some of the things you've always wanted to do but couldn't find the time. Call up a forgotten friend. Drop an old grudge, and replace it with some pleasant memories. Vow not to make a promise you don't think you can keep. Walk tall, and smile more. You'll look ten years younger. Don't be afraid to say, 'I love you'. Say it again. They are the sweetest words in the world."
No matter where you are or where you going tonight have a safe New Years Eve.
As Always Be Good & Be
Safe
One more thing. A Big congratulations to Sara (who blinged my blog) on the referral of her daughter Mia Lin !



Monday, December 29, 2008
Happy Birthday Rachael

We headed to Maryland this past weekend with Rachael & Connor (Micheala stayed home for work and watched Misty) to see Andrew's sister and her family for the holidays. We drove down on Friday and arrived in time for dinner. Spent a relaxing weekend just hanging out with the family talking and laughing while the kids played video games and watched movies. We came home late Sunday evening since today was Miss Rachael's Birthday (and I had work, Andrew is on vacation till Thursday)
Camp Chaos was kinda quiet today since it was just Tommy and Kenzie today and miss Kenzie gave me a 2 hour nap. Tommy loved having "uncle" Andrew all to himself. After work we drove over to E&S's and went out to dinner to celebrate Rachie's 15th birthday. We went to a nice Italian place for dinner and had a enjoyable time full of good fun and great laughs.
Rachael,
You are a strong and sensitive young woman. One who I am so proud of and I cherish every moment that we get to spend together.Stay true to yourself and I will always be here for you. I love you around the world, back again & then some Stinkerbell!

As Always Be Good & Be Safe
Friday, December 26, 2008
Another step closer
As Always Be Good & Be Safe



Labels: LID-iversary
Thursday, December 25, 2008
Merry Christmas one and all
Another Christmas has come and gone, I got up early this morning and decided to bake some cookies. Three different types to be exact, why no clue I just felt like it. Stopped by my sister Jamie's to exchange gifts, ran a few more homes and ending up at the home of Enda & Siobhan. Rach, wasn't feeling well and was still in PJ, McKay was laying in front of the fire reading "Twlight" and Connor was out on his new Bike. After a lovely dinner it was time to exchange gift with the kids. No matter how old they get, they always love (and I keep getting them year after year) Feety Pajama.my gift from them was a portrait of them....
The picture next to the gift from this year was taken of them about nine years ago...Said it before and I'll say it again "Where does the time go"?
Last Year Andrew got for me a Precious Moments doll this year he bought another which name is "Balance of Life"
As Always Be Good & Be Safe
Labels: Holidays
Wednesday, December 24, 2008
Busy times
After last minute running around for some gifts a few exchanges and grocery shopping it was time to make cookies with my three oldest munchkins. We were suppose to do it on Sunday but the girls both had big plans so it was postponed. Rachie friend Rebecca was over to help and Micheala's friend Charlie came by too. We made Chocolate chip cookies, Oreo something or other, Sugar cookies and Italian sprinkle cookies. The house was loud, chaotic, hot, full of Christmas music and laughter. The night was a treasured memory.
On Christmas eve, I spent the day wrapping presents ( of course I waited till the last minute to wrap). Since Andrew was working I went to Christmas Eve services with Siobhan, Rachael & Connor. The Church was decorated so pretty and when they sang Silent Night, they dimmed all the lights with just the candles lighting the church. After Church I headed over to Aunt Sal's house for Santa visit. We go there every year and this year was extra special being Carleigh's first Christmas.




As Always Be Good & Be Safe
Tuesday, December 23, 2008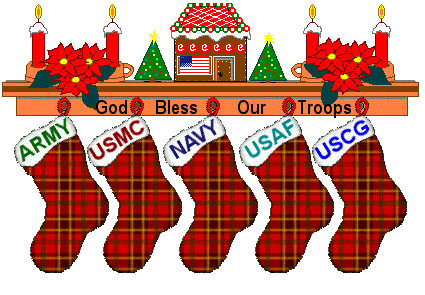 As Always Be Good & Be Safe
Labels: HolidaysHolidays
Monday, December 22, 2008
Finally, finished with my Christmas shopping. Started to wrap and we are making Christmas cookies tomorrow. I know nothing like waiting till the last minute. I've been blasting Christmas tune all day long to keep the feeling of the season going when I heard what has to be one of my all time favorite songs. The 12 days of Christmas done by the Muppet's. To hear all my favorites, Kermit, Fozie, Animal,Rolf, Skeeter & Miss Piggy sing it brings back pleasant memories of Christmas past. While looking on you tube to find the video I also came across another excellent version. Enjoy them both!






As Always Be Good & Be Safe
Labels: Holidays
Saturday, December 20, 2008
Labels: daily life
Friday, December 19, 2008
Christmas Card 2008
The first weekend in December was that time of year again to see if we could get Misty to sit for a Christmas Picture. All in all she was a good sport about it and sat for not one but two different photos shoots. I shot wat to many photos of her and finally decidec on this one.....

From Our Family To Yours


May this Merry Christmas Wishes be so special that you never ever feel lonely again and be surrounded by loved ones throughout!
As Always Be Good & Be Safe
Labels: Holidays
Sunday, December 14, 2008
A sad but busy day
Today would of marked my dad 75th birthday. I was dreading this day all week, just knowing that no matter what I did that the ache will still be there. So to try and get myself into somewhat of a better frame of mind Andrew and I went shopping yesterday evening for some Christmas gifts. As we where shopping I decided that Gift cards are going to be the gift of the season for most on our list this year. Then this morning Andrew and I got up early, went for coffee and bagels and went food shopping. When we got home his sister and kids (who were in town from Maryland for the weekend) came over to have lunch and I started to prepare dinner ( E, S & 3 of my munchkins were coming for our holiday meal.. While dinner was cooking and Andrew was hanging out with his niece and nephews I ran to the cemetery to put a "I miss you" balloon on my dads grave.






I came home to this......




everyone was glued to the TV laughing hysterical while watching Jeff Dunham's very special Christmas Special. (Andrew got to open one of his Christmas gifts early this year) After Diana and the kids left for home I finished up cooking our dinner before our company came. When they got here they opened a early Christmas present (like last year,I gave them a personalize orderment) Dinner (if I do say so myself) was really good. It was nice to be able to sit and relax with those we love. We finished up the evening with a toast made to my dad for his birthday.
One more thing......I decided to put up a tree ...its a small one.... but its still a tree......
As Always Be Good & Be Safe
Labels: family
Saturday, December 13, 2008
sitting with Misty

Uncle Andrew had just gotten home from hunting and once again Bambi & friends are safe from him!

As Always Be Good & Be Safe
Labels: family
Friday, December 12, 2008
Tis the season

.....
I'm having a really hard time this year getting into the whole holiday spirit, I don't want to shop, Andrew put up a few decoration outside, nothing on the inside and I'm not putting up a tree. I know Ebenezer Scrooge...... and I am getting it from all sides. On Monday a box arrived for Andrew & I from one of the Secret pal exchanges I joined for the adoption. The theme for this exchange was ladybugs....



OMG look at all the goodies we received. After opening the box and seeing the thoughtfulness and creativity of my secret pal I cried. The ladybug clown was made for Aislinn by our S.P's Mom & the photobook with Aislinn's name on it makes her seem all the more real to us and wish for the child of our dreams to be here with us .
Now even though I'm not putting up a tree I did go and order this a few weeks back . I got on for Andrew
last year
. I order the orderment from this
website
and plan on doing it till Aislinn is home and in our Arms.
As Always Be Good & Be Safe
Labels: Secret pal