Friday, December 19, 2008
Christmas Card 2008
The first weekend in December was that time of year again to see if we could get Misty to sit for a Christmas Picture. All in all she was a good sport about it and sat for not one but two different photos shoots. I shot wat to many photos of her and finally decidec on this one.....

From Our Family To Yours


May this Merry Christmas Wishes be so special that you never ever feel lonely again and be surrounded by loved ones throughout!
As Always Be Good & Be Safe
Labels: Holidays

| posted by Donna Mangia at 3:13 PM

This is an account of our lifes as we head down the path of life towards our first child. An invisible red thread connects those who are destined to meet, regardless of time, place, or circumstance. The thread may stretch or tangle, but will never break." --An ancient Chinese belief
About Me
Name: Donna Mangia
CURRENT ADOPTION STATUS

-
Get Your Own
Girly Comments & Graphics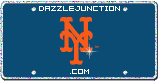 Myspace Comments
@
DazzleJunction.com
Myspace Comments
@
DazzleJunction.com
Girly Comments & Graphics

scroll down to bottom of the page and click on the stop button to turn off the music
My Blog was Blinged by: Sara Lane