Friday, December 12, 2008
Tis the season

.....
I'm having a really hard time this year getting into the whole holiday spirit, I don't want to shop, Andrew put up a few decoration outside, nothing on the inside and I'm not putting up a tree. I know Ebenezer Scrooge...... and I am getting it from all sides. On Monday a box arrived for Andrew & I from one of the Secret pal exchanges I joined for the adoption. The theme for this exchange was ladybugs....



OMG look at all the goodies we received. After opening the box and seeing the thoughtfulness and creativity of my secret pal I cried. The ladybug clown was made for Aislinn by our S.P's Mom & the photobook with Aislinn's name on it makes her seem all the more real to us and wish for the child of our dreams to be here with us .
Now even though I'm not putting up a tree I did go and order this a few weeks back . I got on for Andrew
last year
. I order the orderment from this
website
and plan on doing it till Aislinn is home and in our Arms.
As Always Be Good & Be Safe
Labels: Secret pal

| posted by Donna Mangia at 11:23 AM

This is an account of our lifes as we head down the path of life towards our first child. An invisible red thread connects those who are destined to meet, regardless of time, place, or circumstance. The thread may stretch or tangle, but will never break." --An ancient Chinese belief
About Me
Name: Donna Mangia
CURRENT ADOPTION STATUS

-
Get Your Own
Girly Comments & Graphics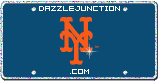 Myspace Comments
@
DazzleJunction.com
Myspace Comments
@
DazzleJunction.com
Girly Comments & Graphics

scroll down to bottom of the page and click on the stop button to turn off the music
My Blog was Blinged by: Sara Lane