Sunday, November 02, 2008
Did you remember????
It was a quiet Halloween here this year, our first trick or treater arrived @3:30 and the last one @ 8:15( last year they started almost the same time and ended more then a hour later). We only had three pieces of candy left ( I had brought 6 bags of candy) Saorla, Fianna & Seamus were by me for the day since my sister was working. My Brother in law was getting home a bit early to take them out for awhile in my neighborhood. Saorla was going as a Irish Step Dancer, Fianna wanted to be a mummy(wrap a child in toilet paper,) and since Fianna was going as a "mummy", Seamus wanted to go as "daddy"but sadly Mr Seamus didn't go out yesterday afternoon because he had a fever and aches and pains. so while my brother in law took out the girls Seamus stayed with me.

I took this picture last week of Misty and every time I look at it I can't help but laugh and wonder "If Mist could talk what would she be saying?

As Always Be Good & Be Safe
Labels: Daylight Saving Time

| posted by Unknown at 1:58 AM

This is an account of our lifes as we head down the path of life towards our first child. An invisible red thread connects those who are destined to meet, regardless of time, place, or circumstance. The thread may stretch or tangle, but will never break." --An ancient Chinese belief
CURRENT ADOPTION STATUS

-
Get Your Own
Girly Comments & Graphics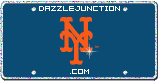 Myspace Comments
@
DazzleJunction.com
Myspace Comments
@
DazzleJunction.com
Girly Comments & Graphics

scroll down to bottom of the page and click on the stop button to turn off the music
My Blog was Blinged by: Sara Lane