Monday, December 29, 2008
Happy Birthday Rachael

We headed to Maryland this past weekend with Rachael & Connor (Micheala stayed home for work and watched Misty) to see Andrew's sister and her family for the holidays. We drove down on Friday and arrived in time for dinner. Spent a relaxing weekend just hanging out with the family talking and laughing while the kids played video games and watched movies. We came home late Sunday evening since today was Miss Rachael's Birthday (and I had work, Andrew is on vacation till Thursday)
Camp Chaos was kinda quiet today since it was just Tommy and Kenzie today and miss Kenzie gave me a 2 hour nap. Tommy loved having "uncle" Andrew all to himself. After work we drove over to E&S's and went out to dinner to celebrate Rachie's 15th birthday. We went to a nice Italian place for dinner and had a enjoyable time full of good fun and great laughs.
Rachael,
You are a strong and sensitive young woman. One who I am so proud of and I cherish every moment that we get to spend together.Stay true to yourself and I will always be here for you. I love you around the world, back again & then some Stinkerbell!

As Always Be Good & Be Safe

| posted by Donna Mangia at 5:09 PM

This is an account of our lifes as we head down the path of life towards our first child. An invisible red thread connects those who are destined to meet, regardless of time, place, or circumstance. The thread may stretch or tangle, but will never break." --An ancient Chinese belief
About Me
Name: Donna Mangia
CURRENT ADOPTION STATUS

-
Get Your Own
Girly Comments & Graphics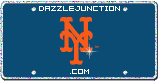 Myspace Comments
@
DazzleJunction.com
Myspace Comments
@
DazzleJunction.com
Girly Comments & Graphics

scroll down to bottom of the page and click on the stop button to turn off the music
My Blog was Blinged by: Sara Lane