Thursday, December 25, 2008
Merry Christmas one and all
Another Christmas has come and gone, I got up early this morning and decided to bake some cookies. Three different types to be exact, why no clue I just felt like it. Stopped by my sister Jamie's to exchange gifts, ran a few more homes and ending up at the home of Enda & Siobhan. Rach, wasn't feeling well and was still in PJ, McKay was laying in front of the fire reading "Twlight" and Connor was out on his new Bike. After a lovely dinner it was time to exchange gift with the kids. No matter how old they get, they always love (and I keep getting them year after year) Feety Pajama.my gift from them was a portrait of them....
The picture next to the gift from this year was taken of them about nine years ago...Said it before and I'll say it again "Where does the time go"?
Last Year Andrew got for me a Precious Moments doll this year he bought another which name is "Balance of Life"
As Always Be Good & Be Safe
Labels: Holidays

| posted by Donna Mangia at 11:46 PM

This is an account of our lifes as we head down the path of life towards our first child. An invisible red thread connects those who are destined to meet, regardless of time, place, or circumstance. The thread may stretch or tangle, but will never break." --An ancient Chinese belief
About Me
Name: Donna Mangia
CURRENT ADOPTION STATUS

-
Get Your Own
Girly Comments & Graphics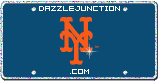 Myspace Comments
@
DazzleJunction.com
Myspace Comments
@
DazzleJunction.com
Girly Comments & Graphics

scroll down to bottom of the page and click on the stop button to turn off the music
My Blog was Blinged by: Sara Lane