Wednesday, October 31, 2007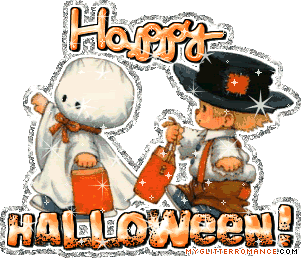 Halloween is one of those days that I can't wait to share with our child. I luv Halloween, the dressing in costume, the walking the neighborhood on a crisp fall night, talking with neighbors that you don't chat with everyday & seeing all the little ones dressed in their costumes. Last year our first trick or treater knocked on the door @ 2:45 and the last one around 10pm. We ran out of candy last year and Kerri Ann had to run to the local CVS to get more. Hopefully this year we won't run out. Have a safe day and don't eat to much candy.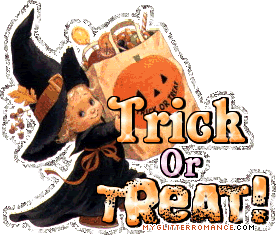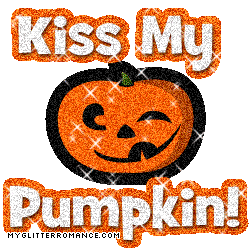 As Always Be Good & Be Safe.
Labels: Holidays
Sunday, October 28, 2007
Where does the time go?

19 years ago today as I stood in the back of my childhood church waiting to walk down the aisle to my future, my father took my chin and turned my face to him. Looking into my eyes he quietly asked me "Are you sure?" For if your not, we can turn and walk out of here right now!" Of course my answer was "Daddy I have never been more sure of anything in my life". He smiled, kissed my cheek and walked me down to my future, to the man who would be my everything.Andrew, thru these past 19 years we had many Highs and Lows, Good times and Bad, Laughter and Tears. Thank you for being you and loving me for who and what I am.

I hope our wait for Aislinn goes as fast as these past years.

As Always Be Good & Be Safe
Labels: Anniversary
Friday, October 26, 2007
As Always Be Good & Be Safe

Labels: LID-iversarys
Tuesday, October 23, 2007
Happy 17th Birthday Micheala
Labels: Birthdays
Sunday, October 21, 2007
On Saturday afternoon I received a phone call from Michaela
tell me she was having a pasta party (her field hockey team come over for
dinner) at the house on Sunday night and that her mother wanted to serve them
Ragu.She then asked if I would make a pot of sauce for her? I said of course
(not that I am a good cook but to Irish kids my sauce isn't that bad and it
better then jar sauce) So Sunday morning before we went to Connors football
game, which was a nail biter to the end (his team won in the final minute of the
game with a score of 7to 6) and remain undefeated 7-0, I started my pot of
sauce. We bought it over to the party around 4 and all the girls got there about
5pm.

All the food ready to go:
Penne with red sauce
Penne ALA
Vodka
Swedish Meatballs
Italian Meatballs
Cucumber & Tomato
salad with fresh mozzarella

There was 14 girls around the table and their coach.

It was a nice night, the girls were very polite and all gone by 8pm but boy for girls they sure can eat! LOL Wednesday will be Micheala last field hockey game and she isn't a happy camper. Field Hockey has been her life all thru school. I of course will be at her game on Wednesday afternoon cheering her on one last time.

On another note, today is the 19th wedding anniversary for Andrew's sister and her husband. We both want to wish them a Happy Anniversary, know that we miss you and will see you in November.

As Always Be Good & Be Safe
Labels: daily life
Thursday, October 18, 2007
While I was researching adoption a few years back I learned about a group here on the Island for Families with Children from China.When I was sure that China was the way we were going, I joined this group. FCC-LI has been a wealth of information for me. Its where I found my social worker & dossier service.Once I was DTC & had my LID I decided to join in on some of their activities. The first thing I did was go to a Mom's night out. What a blast I had, it was a group of women, most who had their child home from China, a few waiting on their 2nd child and a couple of us who are waiting for their first child. I then volunteered for the Autumn Moon festival and for there Halloween party. We had a beautiful day for the Autumn Moon festival. Rachael came with us and was a big help for the savager hunt handing out all the prizes. At the Halloween party we (Rach, Meredith(rachs friend) & myself) got there early to help set up. I was working the food table while Rachael & Meredith were helping running games and helping the little ones with arts and crafts. Rach & Mer dresses as witches and I along with Jayne (who runs this chapter of the FCC-LI) got dressed as Ketchup & Mustard. It was a great day and the girls both received 7 hour of community service for their help.
Between all this Andrew and I were able to get Upstate for the Columbus Day Holiday weekend with our good friends Steve, Denise and their son Steven. The weather going up was absolutely beautiful. High in the 80's blue Skys with the changing of the leaves in the mountains was great. I luv sitting around the camp fire at night, having a few drinks and just listen to the peace and quiet of the mountains.
I love my work, I find it challenging at times but the joy that I get out of it out ways the stress. My day with them starts at 8:15am when I get Seamus(2) and Saorla, at 8:45 we put Saorla on the bus and drive to my house to get Circan(2) and Tommy(2) 9:30. At 10:30 after all three boys diapers are changed I get everyone into their car seats. We then go to the school to get Fianna(3).The 3 boys in a double stroller is not a problem along as everyone is in a good mood otherwise it gets ugly! LOL. If we are lucky Granny Annie comes with us and I get to run into the school ALONE to get Fianna. Afterwards we run errand and then come home for lunch.If I am really lucky all four (or at least 3) will take a nap and I get 45 minutes of quiet. Andrew came home the other day early from work and got a same glimpse into what my day is like. when all the kids left he looked and me and just said WOW! (and he thought all I did all day was sit around the house and eat Bon Bons and watch soap operas)
As always be good & be safe
Labels: daily life
Monday, October 15, 2007
Because I was stupid enough to read
this
today, for the first time I don't know if there will be a light at the end of the tunnel. So I needed something to brighten my mood and I turned to this...
AS ALWAYS BE GOOD & BE SAFE
Labels: LAUGHS
Friday, October 05, 2007
I awoke 33 years ago today and started to get ready for a normal Saturday morning with my parents. I knew we had food shopping to do and banking. My brother(14) was going to stay home with my sister Jamie (7). While Mom, Dad and I were on the drive thru line of the bank, my mom turned to my dad and said" Ummm Jimmy, I think we better get to the hospital NOW!!!" and off we went. Now back in those days...Husbands didn't go into the delivery room, matter of fact my dad wasn't at the hospital for any of our births.My dad walked my mom into the hospital and came back out to me with in 20 minutes and we drove home (another 20 minutes). As we walked into the house our phone was ringing, my dad answered it and it was the Dr telling my dad "Congratulation Mr**** You have a baby girl.As my sister Jamie like to say "That was the beginning of the end of life as we knew it" I took on the role as "big sister" and all that came with it, feeding, bathing,changing,watching, & teaching.

Kerri Ann, You have been everything to me over the last 33 years.Baby sister, friend, confidant, co conspirator, sounding board. Andrew and I want you to know that we love you, will always be here for you and wish you nothing but happiness.
Happy 33rd Birthday!


As Always Be Good & Be Safe
Wednesday, October 03, 2007
Martha's Way
Or
Maxine's Way
Stuff a miniature marshmallow in the bottom of a sugar cone to prevent ice cream drips.

Just suck the ice cream out of the bottom of the cone, for Pete's sake! You are probably lying on the couch with your feet up eating it, anyway!

To keep potatoes from budding, place an apple in the bag with the potatoes.

Buy Hungry Jack mashed potato mix , keep it in the pantry for up to a year.

When a cake recipe calls for flouring the baking pan, use a bit of the dry cake mix instead and there won't be any white mess on the outside of the cake.

Go to the bakery! They'll even decorate it for you.


If you accidentally over salt a dish while it's still cooking, drop in a peeled potato and it will absorb the excess salt for an instant "fix-me-up."

If you over salt a dish while you are cooking, that's too bad. Please recite with me the real woman's motto: "I made it and you will eat it and I don't care how bad it tastes!"

Wrap celery in aluminum foil when putting in the refrigerator and it will keep for weeks.

Celery? Never heard of it!

Brush some beaten egg white over pie crust before baking to yield a beautiful glossy finish.

The Mrs. Smith frozen pie directions do not include brushing egg whites over the crust so I don't.


Cure for headaches: take a lime, cut it in half and rub it on your forehead. The throbbing will go away.

Take a lime, mix it with tequila, chill and drink!

If you have a problem opening jars, try using latex dishwashing gloves. They give a non-slip grip that makes opening jars easy.

Go ask that very cute neighbor if he can open it for you.

Don't throw out all that leftover wine. Freeze into ice cubes for future use in casseroles and sauces.

Leftover wine??????????? HELLO !!!!!!!

Ya gotta luv Maxine's outlook....There is more Maxine then Martha in most of us!
AS Always Be Good & Be Safe
Labels: Life
Monday, October 01, 2007
As a child I loved all things Holly Hobbie,(yes I am dating myself here) and Laura Ingalls Wilder was a favorite of mine. I still to this day enjoy sitting down to watch Little House on the Prairie reruns. So what would I have as my desktop background? Yep a Holly Hobbie Calendar. Now when my nieces saw it (ages 3&5) they asked who is that? Holly Hobbie was my reply and was quickly told NO IT ISN'T!!!! It isn't? No Aunt Dee I was told, she dresses funny, that's not how Holly dresses.......





This is how she dresses! How silly of me not to realize that as time moved on and changes so do the joys of my childhood. This Holly is hip and today. So as the month changed from September to October and I went to download the new calendar I didn't choose Holly this month around, but this.........................................


Is this not the cutest thing you have ever seen........ Pugs have always held a special place in my heart. Andrew and My first fur baby was a Pug. Milo was a bright spot in our life and when we lost him in 1999 we were both devastated but his memory live on in our hearts. We still talk about getting another pug and maybe after Aislinn comes home we will.
As Always Be Good & Be Safe