Sunday, October 28, 2007
Where does the time go?

19 years ago today as I stood in the back of my childhood church waiting to walk down the aisle to my future, my father took my chin and turned my face to him. Looking into my eyes he quietly asked me "Are you sure?" For if your not, we can turn and walk out of here right now!" Of course my answer was "Daddy I have never been more sure of anything in my life". He smiled, kissed my cheek and walked me down to my future, to the man who would be my everything.Andrew, thru these past 19 years we had many Highs and Lows, Good times and Bad, Laughter and Tears. Thank you for being you and loving me for who and what I am.

I hope our wait for Aislinn goes as fast as these past years.

As Always Be Good & Be Safe
Labels: Anniversary

| posted by Donna Mangia at 12:48 AM

This is an account of our lifes as we head down the path of life towards our first child. An invisible red thread connects those who are destined to meet, regardless of time, place, or circumstance. The thread may stretch or tangle, but will never break." --An ancient Chinese belief
About Me
Name: Donna Mangia
CURRENT ADOPTION STATUS

-
Get Your Own
Girly Comments & Graphics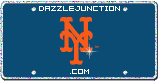 Myspace Comments
@
DazzleJunction.com
Myspace Comments
@
DazzleJunction.com
Girly Comments & Graphics

scroll down to bottom of the page and click on the stop button to turn off the music
My Blog was Blinged by: Sara Lane