Tuesday, September 25, 2007
Ladybug sightings
I have been meaning to post these picture for awhile. About 3 months ago I received a phone call from my G/F Anne telling me she had a little gift for me and to drive out with Andrew on Friday night to get it. Since Stew-be bowls not to far from her house I went and when I walked in she gave a me a wrapped present and this is what it was............

A ladybug cookie jar, to cute.
Then last weekend when Andrew went to see his parents his mother said she was sending something for me home with Andrew. Having no clue as to what it was I had to wait till he walked in at 11pm to find out what treasure was being given to me. He handed me the bag and here is what it was.........

As Always Be Good & Be Safe

Labels: nik nacs

| posted by Donna Mangia at 10:22 PM

This is an account of our lifes as we head down the path of life towards our first child. An invisible red thread connects those who are destined to meet, regardless of time, place, or circumstance. The thread may stretch or tangle, but will never break." --An ancient Chinese belief
About Me
Name: Donna Mangia
CURRENT ADOPTION STATUS

-
Get Your Own
Girly Comments & Graphics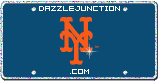 Myspace Comments
@
DazzleJunction.com
Myspace Comments
@
DazzleJunction.com
Girly Comments & Graphics

scroll down to bottom of the page and click on the stop button to turn off the music
My Blog was Blinged by: Sara Lane