Monday, September 24, 2007
Oh what a Night........................
OMG we survived the wedding. The weather was beautiful, sunny and warm, but not to warm (although we were all sweating, not sure if it was the weather or nerves.)Kerri came home on Thursday night to sleep after her rehearsal dinner. The dinner was great, it was held at a country club a few towns over and the sunset out over the Great South Bay was breath taking.
On Friday morning Kerri,Andrew & I got up and had a cup of coffee out on the deck and enjoyed the peace and quiet before the day began.
At 9am Kerri and I went to the local Beauty shop to start and get ready, I had just my hair done & Kerri had her make-up and hair done. I left after my hair was done to finish up some last minute things. Kerri came back home around 12:30 and I put a spread of food out for the girls were coming to our house to get ready so we had a bite to eat. At 1:25 the first photographer showed up (not suppose to be here till 2pm so it was a mad dash to start and get Kerri into her dress. By 2pm her other photographer was here as were her whole bridal party and my sister, her husband and kids (and I still wasn't dress. Saorla & Fianna were Aunt Kerri's flower girls. At 3pm Kerri's godparent arrived, photos were taken and the limo got here around 3:35. We left the house around 3:50 and drove to the church (we did stop once, when Kerri stopped at the local 7-11 to get a 6pack of beer(Uncle Bill put her up to that) I wish I had my camera with me at that point it was funny to see all the people doing double takes as she walked into the store. We arrived at the church a few minutes after 4pm. As I was walking down the long aisle of the church where Andrew & I got married almost 19 yrs ago, where my baby sister was baptised almost 34 yrs ago and where we buried my dad from 5 yrs ago I had tears in my eyes.Pete is a volunteer fireman for his home town so the department was there with their trucks and did a arch as they walked down the steps from the Church. The reception was held at a old mansion (again on the Great South Bay) and I can't wait to see the photos that were taken by the Photographer on the lawns and around this great building. (It was really hard for me to give up control of my camera during a family function but being the maid of honor I couldn't also be taking pictures like I normally would.) I can not say enough nice things about the reception from the place to the food to the courtesy of the staff, everything was OUTSTANDING.Bagpiper's played in honor of out heritage and belly dancers dance for Pete's side.The music was a bit too loud (I may be getting to ole) but there was a terrace right off the ballroom with tables and chairs set up to sit out and enjoy the evening.
Granny Annie, Andrew & I got home about 1:30 on Friday evening from the wedding and I was in a shower @ 2am to get all the hairspray out of my hair.
Pete's family had a brunch the next day that Andrew & I couldn't make (had way to much running around to do). They left this morning for their honeymoon in Aruba(Andrew met them at the gate and sat with them while they waited for the plane to leave) and this afternoon she called to let me know they arrived safe.
Now hopefully life can return to normal.............
As Always Be Good & Be Safe.

Labels: family

| posted by Donna Mangia at 7:22 PM

This is an account of our lifes as we head down the path of life towards our first child. An invisible red thread connects those who are destined to meet, regardless of time, place, or circumstance. The thread may stretch or tangle, but will never break." --An ancient Chinese belief
About Me
Name: Donna Mangia
CURRENT ADOPTION STATUS

-
Get Your Own
Girly Comments & Graphics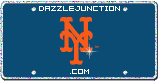 Myspace Comments
@
DazzleJunction.com
Myspace Comments
@
DazzleJunction.com
Girly Comments & Graphics

scroll down to bottom of the page and click on the stop button to turn off the music
My Blog was Blinged by: Sara Lane