Thursday, October 18, 2007
While I was researching adoption a few years back I learned about a group here on the Island for Families with Children from China.When I was sure that China was the way we were going, I joined this group. FCC-LI has been a wealth of information for me. Its where I found my social worker & dossier service.Once I was DTC & had my LID I decided to join in on some of their activities. The first thing I did was go to a Mom's night out. What a blast I had, it was a group of women, most who had their child home from China, a few waiting on their 2nd child and a couple of us who are waiting for their first child. I then volunteered for the Autumn Moon festival and for there Halloween party. We had a beautiful day for the Autumn Moon festival. Rachael came with us and was a big help for the savager hunt handing out all the prizes. At the Halloween party we (Rach, Meredith(rachs friend) & myself) got there early to help set up. I was working the food table while Rachael & Meredith were helping running games and helping the little ones with arts and crafts. Rach & Mer dresses as witches and I along with Jayne (who runs this chapter of the FCC-LI) got dressed as Ketchup & Mustard. It was a great day and the girls both received 7 hour of community service for their help.
Between all this Andrew and I were able to get Upstate for the Columbus Day Holiday weekend with our good friends Steve, Denise and their son Steven. The weather going up was absolutely beautiful. High in the 80's blue Skys with the changing of the leaves in the mountains was great. I luv sitting around the camp fire at night, having a few drinks and just listen to the peace and quiet of the mountains.
I love my work, I find it challenging at times but the joy that I get out of it out ways the stress. My day with them starts at 8:15am when I get Seamus(2) and Saorla, at 8:45 we put Saorla on the bus and drive to my house to get Circan(2) and Tommy(2) 9:30. At 10:30 after all three boys diapers are changed I get everyone into their car seats. We then go to the school to get Fianna(3).The 3 boys in a double stroller is not a problem along as everyone is in a good mood otherwise it gets ugly! LOL. If we are lucky Granny Annie comes with us and I get to run into the school ALONE to get Fianna. Afterwards we run errand and then come home for lunch.If I am really lucky all four (or at least 3) will take a nap and I get 45 minutes of quiet. Andrew came home the other day early from work and got a same glimpse into what my day is like. when all the kids left he looked and me and just said WOW! (and he thought all I did all day was sit around the house and eat Bon Bons and watch soap operas)
As always be good & be safe
Labels: daily life

| posted by Donna Mangia at 10:02 AM

This is an account of our lifes as we head down the path of life towards our first child. An invisible red thread connects those who are destined to meet, regardless of time, place, or circumstance. The thread may stretch or tangle, but will never break." --An ancient Chinese belief
About Me
Name: Donna Mangia
CURRENT ADOPTION STATUS

-
Get Your Own
Girly Comments & Graphics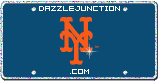 Myspace Comments
@
DazzleJunction.com
Myspace Comments
@
DazzleJunction.com
Girly Comments & Graphics

scroll down to bottom of the page and click on the stop button to turn off the music
My Blog was Blinged by: Sara Lane