Sunday, October 21, 2007
On Saturday afternoon I received a phone call from Michaela
tell me she was having a pasta party (her field hockey team come over for
dinner) at the house on Sunday night and that her mother wanted to serve them
Ragu.She then asked if I would make a pot of sauce for her? I said of course
(not that I am a good cook but to Irish kids my sauce isn't that bad and it
better then jar sauce) So Sunday morning before we went to Connors football
game, which was a nail biter to the end (his team won in the final minute of the
game with a score of 7to 6) and remain undefeated 7-0, I started my pot of
sauce. We bought it over to the party around 4 and all the girls got there about
5pm.

All the food ready to go:
Penne with red sauce
Penne ALA
Vodka
Swedish Meatballs
Italian Meatballs
Cucumber & Tomato
salad with fresh mozzarella

There was 14 girls around the table and their coach.

It was a nice night, the girls were very polite and all gone by 8pm but boy for girls they sure can eat! LOL Wednesday will be Micheala last field hockey game and she isn't a happy camper. Field Hockey has been her life all thru school. I of course will be at her game on Wednesday afternoon cheering her on one last time.

On another note, today is the 19th wedding anniversary for Andrew's sister and her husband. We both want to wish them a Happy Anniversary, know that we miss you and will see you in November.

As Always Be Good & Be Safe
Labels: daily life

| posted by Donna Mangia at 3:36 PM

This is an account of our lifes as we head down the path of life towards our first child. An invisible red thread connects those who are destined to meet, regardless of time, place, or circumstance. The thread may stretch or tangle, but will never break." --An ancient Chinese belief
About Me
Name: Donna Mangia
CURRENT ADOPTION STATUS

-
Get Your Own
Girly Comments & Graphics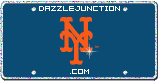 Myspace Comments
@
DazzleJunction.com
Myspace Comments
@
DazzleJunction.com
Girly Comments & Graphics

scroll down to bottom of the page and click on the stop button to turn off the music
My Blog was Blinged by: Sara Lane