Tuesday, February 26, 2008
Wow, Double Digits, Our 10 month Lid-iversary, I still must say that the months are flying by. Not allot has been going on here, I am still getting over being sick, Hubby now is a little under the weather. One good thing about being home sick is that I am slowly getting into my "to Do" list.The list is long ( and for some reason seems to get longer day by day) but I finally got the basement all packed up of Kerri's stuff (just need her to come and get all the boxes) then the room will be ready for painting and a new carpet and Andrew will have his Den (or the kids will get a playroom).Then

1

thing will be crossed off that list with only a million more to go!


As Always Be Good & Be Safe
Labels: LID-iversary

| posted by Unknown at 8:38 AM
Thursday, February 14, 2008
Catching Up!
I've been MIA for the last few weeks due to Bronchitis and a Sinus infection. I was down and out for over three weeks ( I was even sick for my birthday). Thankfully I am feeling much better and back to work. During that time I missed our 9 month LID-iversary, our niece Fianna's 4th birthday & I was tagged for a MEME from Jenni
The Rules:
A) Link to the person that tagged you.
B) Post the rules on your blog.
C) Share six non-important things/habits/quirks about yourself.
D) Tag at least three people at the end of your post and link to their blogs.
E) Let each person know they have been tagged by leaving a comment on their blog.
F) Let the fun begin!
So lets see, what to share?
1)Much to the annoyance of my in-laws & hubby I can get lost in a book for hours.
2)No matter how tired I am I need to read for a few minutes before I shut the light and go to sleep.
3)I really DO NOT like to fly (going to China should be interesting)
4) I am a diehard METS fan but can not watch on TV or go to a game because I can't stand the pressure.I am also like this when Andrew is bowling and has a perfect game going, after the 7th strike I have to walk away, I can't watch.
5)I use to twirl for the PAL Sparkler' s and had a chance to March in the St Patrick's Day parade in Manhattan, NY. (mom didn't allow me to go)
6)I rehearse important conversation in my head before I have then with family members or friends.
Not sure who to tagged so if you are reading this and want to join in on the fun leave a message for me and I'll check out your answers.
As always be good & Be safe.

| posted by Unknown at 1:47 PM
Thursday, February 07, 2008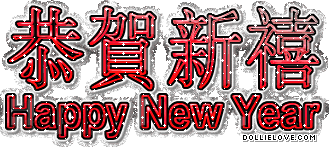 The Chinese year 4706 begins on Feb. 7, 2008.Chinese months are reckoned by the lunar calendar, with each month beginning on the darkest day. New Year festivities traditionally start on the first day of the month and continue until the fifteenth, when the moon is brightest. In China, people may take weeks of holiday from work to prepare for and celebrate the New Year.

A Ratty Year
Legend has it that in ancient times, Buddha asked all the animals to meet him on Chinese New Year. Twelve came, and Buddha named a year after each one. He announced that the people born in each animal's year would have some of that animal's personality. Those born in rat years tend to be leaders, pioneers, and conquerors. They are charming, passionate, charismatic, practical and hardworking. Gwyneth Paltrow, Ben Affleck, Samuel L. Jackson, William Shakespeare, and Mozart were all born in the year of the rat.


Happy Chinese New Year everybody! Gong Xi Fa Cai!

















About a week ago a email came from the Fcc group I belong to about the new show Ni Hao, Kai-lan being avaviable on demand. So I checked it out with the kids.

Ni Hao, Kai-lan is a play-along, think-along series that weaves together Chinese language and culture, preschool-relatable stories, and interactivity, with Kai-lan as your intimate friend and playmate!
So far its a big hit with the kids!
As Always Be Good & Be Safe




| posted by Unknown at 4:49 PM