Tuesday, February 26, 2008
Wow, Double Digits, Our 10 month Lid-iversary, I still must say that the months are flying by. Not allot has been going on here, I am still getting over being sick, Hubby now is a little under the weather. One good thing about being home sick is that I am slowly getting into my "to Do" list.The list is long ( and for some reason seems to get longer day by day) but I finally got the basement all packed up of Kerri's stuff (just need her to come and get all the boxes) then the room will be ready for painting and a new carpet and Andrew will have his Den (or the kids will get a playroom).Then

1

thing will be crossed off that list with only a million more to go!


As Always Be Good & Be Safe
Labels: LID-iversary

| posted by Donna Mangia at 8:38 AM

This is an account of our lifes as we head down the path of life towards our first child. An invisible red thread connects those who are destined to meet, regardless of time, place, or circumstance. The thread may stretch or tangle, but will never break." --An ancient Chinese belief
About Me
Name: Donna Mangia
CURRENT ADOPTION STATUS

-
Get Your Own
Girly Comments & Graphics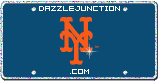 Myspace Comments
@
DazzleJunction.com
Myspace Comments
@
DazzleJunction.com
Girly Comments & Graphics

scroll down to bottom of the page and click on the stop button to turn off the music
My Blog was Blinged by: Sara Lane