Thursday, February 07, 2008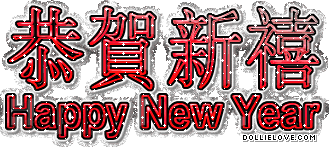 The Chinese year 4706 begins on Feb. 7, 2008.Chinese months are reckoned by the lunar calendar, with each month beginning on the darkest day. New Year festivities traditionally start on the first day of the month and continue until the fifteenth, when the moon is brightest. In China, people may take weeks of holiday from work to prepare for and celebrate the New Year.

A Ratty Year
Legend has it that in ancient times, Buddha asked all the animals to meet him on Chinese New Year. Twelve came, and Buddha named a year after each one. He announced that the people born in each animal's year would have some of that animal's personality. Those born in rat years tend to be leaders, pioneers, and conquerors. They are charming, passionate, charismatic, practical and hardworking. Gwyneth Paltrow, Ben Affleck, Samuel L. Jackson, William Shakespeare, and Mozart were all born in the year of the rat.


Happy Chinese New Year everybody! Gong Xi Fa Cai!

















About a week ago a email came from the Fcc group I belong to about the new show Ni Hao, Kai-lan being avaviable on demand. So I checked it out with the kids.

Ni Hao, Kai-lan is a play-along, think-along series that weaves together Chinese language and culture, preschool-relatable stories, and interactivity, with Kai-lan as your intimate friend and playmate!
So far its a big hit with the kids!
As Always Be Good & Be Safe




| posted by Donna Mangia at 4:49 PM

This is an account of our lifes as we head down the path of life towards our first child. An invisible red thread connects those who are destined to meet, regardless of time, place, or circumstance. The thread may stretch or tangle, but will never break." --An ancient Chinese belief
About Me
Name: Donna Mangia
CURRENT ADOPTION STATUS

-
Get Your Own
Girly Comments & Graphics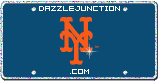 Myspace Comments
@
DazzleJunction.com
Myspace Comments
@
DazzleJunction.com
Girly Comments & Graphics

scroll down to bottom of the page and click on the stop button to turn off the music
My Blog was Blinged by: Sara Lane