Monday, February 12, 2007
Mother always told me



"a watched pot never boils"
I have been watching my mailbox for the last few days hoping
and praying that my
I-171H
gets here in record time!
Whether or not we can adopt from
CHINA
rides on getting this form in time so all our documents can get certified on the state level and then authenticated with the Chinese consulate, Estimations for getting our 171H is anywhere from 6 to 12 weeks.

We are at day 19. Our appointment was January 24 @ 8am. We got on line outside of the offices @ 7:30 and were numbers 17,18,19&20. There were 2 other couples there that were adopting. I thought they were going to have trouble getting Andrew's fingerprints (his hands are really ruff and callous from his day to day work) but no was my fingerprints that they couldn't get( I could not relax enough for them to get a good print) and my mom's kept coming out to dark. We were back in the car and on our way home by 8:30am.
As Always Be Good & Be Safe
Labels: Adoption

| posted by Donna Mangia at 1:51 PM

This is an account of our lifes as we head down the path of life towards our first child. An invisible red thread connects those who are destined to meet, regardless of time, place, or circumstance. The thread may stretch or tangle, but will never break." --An ancient Chinese belief
About Me
Name: Donna Mangia
CURRENT ADOPTION STATUS

-
Get Your Own
Girly Comments & Graphics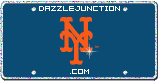 Myspace Comments
@
DazzleJunction.com
Myspace Comments
@
DazzleJunction.com
Girly Comments & Graphics

scroll down to bottom of the page and click on the stop button to turn off the music
My Blog was Blinged by: Sara Lane