Sunday, January 21, 2007
THE NIGHT MY LIFE CHANGED
Four years ago tonight @ a little after 11pm I received a phone called that changed my life. A golden heart stopped beating and with it, my childhood ended. After nine weeks of being in three different hospitals and two nursing home,
MY DAD
the man who was my childhood hero, my first love, the man who I measured all other men against, heart finally gave out and he slipped quietly into the night. Durning those nine weeks I saw him every day with the exception of two days, and the last 2 weeks of his life I was with him every second that the hospital would allow me only leaving for bathroom breaks or when they would make me leave at the end of the night. Some nights I got to stay till 11pm (once I got kicked out @ 8pm,and I complained the next day to the hospital, at this point we knew he wasn't going to make it and I hated to leave him. The morning of the 21st as my mom and I was driving to the hospital I asked her, HOW? How does someone carry on when they lose such an important part of their life? Her answer was
"You just do, one step at a time, moment by moment"
So that's what I did, I took it moment by moment, one step at a time and on my 40th birthday we buried my dad. A day doesn't go by that I don't miss him and wish that he were here. Tonight the 10 of us (Andrew, myself, my mom, Kerri & Pete, Jamie, Mike and their 3 kids) went out to dinner to celebrate his life and to have a drink in his honor.
I miss you Dad.
AS ALWAYS BE GOOD AND BE SAFE

| posted by Donna Mangia at 9:29 PM

This is an account of our lifes as we head down the path of life towards our first child. An invisible red thread connects those who are destined to meet, regardless of time, place, or circumstance. The thread may stretch or tangle, but will never break." --An ancient Chinese belief
About Me
Name: Donna Mangia
CURRENT ADOPTION STATUS

-
Get Your Own
Girly Comments & Graphics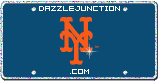 Myspace Comments
@
DazzleJunction.com
Myspace Comments
@
DazzleJunction.com
Girly Comments & Graphics

scroll down to bottom of the page and click on the stop button to turn off the music
My Blog was Blinged by: Sara Lane