Tuesday, January 16, 2007
DO I DARE HOPE???
Every once in awhile it is nice to have a day off and do nothing! Stay in PJs, and just veg.No work, no kids, no house cleaning (even though it needs it and the inlaws are coming this weekend for my MILs surprise party),no dinner to make (bowling nite for DH) just make a pot of coffee, catch up on emails and just relax. I was checking my emails and banking accounts
when I noticed the USCIS had cashed my check on the 10th. Does this mean that the appointment for our fingerprints is soon? Our mail came about 2pm today and even though I wasn't dressed my curiosity got the better of me. As I opened the mail box, the first thing I see is a THICK WHITE ENVELOPE with the return address of HOMELAND SECURITY!

So there I am in my PJs doing my HAPPY DANCE(Not a pretty site) the neighbors must of thought I was nuts. SO......Next Wednesday @ 8AM the 4 of us (Andrew, my mom, Kerri Ann and myself) have a date with the USCIS. I am hoping for a quick turn around and that we get our I 171H so our Dossier can be in China before the new deadline.
Wish us luck!!!!!!!!!
As Always Be Good and Be Safe
Labels: Adoption

| posted by Donna Mangia at 3:43 PM

This is an account of our lifes as we head down the path of life towards our first child. An invisible red thread connects those who are destined to meet, regardless of time, place, or circumstance. The thread may stretch or tangle, but will never break." --An ancient Chinese belief
About Me
Name: Donna Mangia
CURRENT ADOPTION STATUS

-
Get Your Own
Girly Comments & Graphics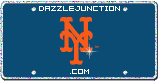 Myspace Comments
@
DazzleJunction.com
Myspace Comments
@
DazzleJunction.com
Girly Comments & Graphics

scroll down to bottom of the page and click on the stop button to turn off the music
My Blog was Blinged by: Sara Lane