Sunday, January 21, 2007
THE OLE GRAY MARE
One of the little things that brings me joy (besides all the kids in my life) in needling my Mother in law (MIL) about her age. This is a woman who has never looked her age and is more active then most people at half her age. On Saturday we had the honor of celebrating her 70th birthday with about 80 family and friends at a surprise party.
As the RSVP's were coming in the same sentiment was being stated over and over again." No way would I miss this" "Of course we will be there" "She cant be that old" Andrew and I forgot her birthday on Thursday (1-18) ( not really we were focused on the party Saturday)and when I got home from work at 8:50 and Andrew at 9pm there was a message on the phone to remind us that we forgot! We called her and I of course started to sing " the old gray mare she ain't what she use to be" (thank god she has a sense of humor)
The party was a great success. Good food, good fun and family! What more could you ask for?(besides my adoption to go faster)Here are a few photos from the event!
AS ALWAYS BE GOOD AND BE SAFE
Labels: family

| posted by Donna Mangia at 9:42 PM

This is an account of our lifes as we head down the path of life towards our first child. An invisible red thread connects those who are destined to meet, regardless of time, place, or circumstance. The thread may stretch or tangle, but will never break." --An ancient Chinese belief
About Me
Name: Donna Mangia
CURRENT ADOPTION STATUS

-
Get Your Own
Girly Comments & Graphics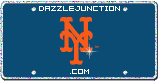 Myspace Comments
@
DazzleJunction.com
Myspace Comments
@
DazzleJunction.com
Girly Comments & Graphics

scroll down to bottom of the page and click on the stop button to turn off the music
My Blog was Blinged by: Sara Lane