Thursday, January 29, 2009
6th
I got Tagged by
Jenni

The rules are simple. As follows:
6th Picture Meme!
1.Go to your Picture Folder on your computer or wherever you store your pictures.
2.Go to the 6th Folder, then pick the 6th picture in that folder.
3.Post that picture on your blog and the story that goes along with the picture.
4.Tag 6 other peoples that you know or don't know to do the same thing and leave a comment on their blog or an e-mail letting them know you chose them.

This Picture of Kenzie and Andrew was just taken last month. I just put all my (almost 6000)Pictures on three disc to get them off the computer.I'm not going to tag anyone but if you want to play alone, let me know.




Went to get weighed in this morning and I stood the same (although I do feel like an elephant) I wasn't surprised with the stand still after 2 big weeks. guess my body is out of shock. LOL


If ya get a chance, check out this link....its cute and catchy.

http://www.youtube.com/watch?v=HplZ_taHXLM



As Always Be Good & Be Safe
Labels: Weight lost

| posted by Donna Mangia at 10:50 AM

This is an account of our lifes as we head down the path of life towards our first child. An invisible red thread connects those who are destined to meet, regardless of time, place, or circumstance. The thread may stretch or tangle, but will never break." --An ancient Chinese belief
About Me
Name: Donna Mangia
CURRENT ADOPTION STATUS

-
Get Your Own
Girly Comments & Graphics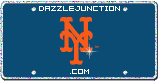 Myspace Comments
@
DazzleJunction.com
Myspace Comments
@
DazzleJunction.com
Girly Comments & Graphics

scroll down to bottom of the page and click on the stop button to turn off the music
My Blog was Blinged by: Sara Lane