Friday, January 02, 2009
Its that time of year to make my commitments to myself. Of course there are the same
5
that I do year after year but this time around I wanted to add a few more:
6)

learn how to take a complement(this one is going to be hard,From how something tastes that I cooked to the cut and color of my hair or how good I look since losing weight, I can't stand any attention on me)
7

) Talk less and Listen more
8)

Not sweat the small things.
9)

Organize the house & paint the Living room & Bathroom

+
Also, today is the 18th birthday of our nephew. Turtle,Have a great birthday. I can't believe how you have grown before our eyes. A senior in high school , picking out a colleges and on the threshold of your life. We love you and are so proud of you.
As Always Be Good & Be
Safe

Labels: holiday

| posted by Donna Mangia at 9:39 AM

This is an account of our lifes as we head down the path of life towards our first child. An invisible red thread connects those who are destined to meet, regardless of time, place, or circumstance. The thread may stretch or tangle, but will never break." --An ancient Chinese belief
About Me
Name: Donna Mangia
CURRENT ADOPTION STATUS

-
Get Your Own
Girly Comments & Graphics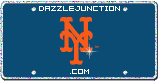 Myspace Comments
@
DazzleJunction.com
Myspace Comments
@
DazzleJunction.com
Girly Comments & Graphics

scroll down to bottom of the page and click on the stop button to turn off the music
My Blog was Blinged by: Sara Lane