Saturday, November 10, 2007
Late last evening, as I was picking up 4 of my "munchkins" from dance class Andrew received a phone call from his parents. After a long and courageous battle, Andrew beloved Uncle passed away surrounded by his family. After I get done with work this evening We will be heading up North for the wake. Sadly we will not be able to stay till Tuesday for the burial.
Uncle Angelo was a great Uncle that all the kids loved. I am sad that Aislinn will never get to meet him. Rest In Peace Uncle Angelo. You will be Missed.
As Always Be Good & Be Safe

Labels: family

| posted by Donna Mangia at 1:05 PM

This is an account of our lifes as we head down the path of life towards our first child. An invisible red thread connects those who are destined to meet, regardless of time, place, or circumstance. The thread may stretch or tangle, but will never break." --An ancient Chinese belief
About Me
Name: Donna Mangia
CURRENT ADOPTION STATUS

-
Get Your Own
Girly Comments & Graphics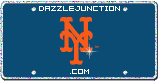 Myspace Comments
@
DazzleJunction.com
Myspace Comments
@
DazzleJunction.com
Girly Comments & Graphics

scroll down to bottom of the page and click on the stop button to turn off the music
My Blog was Blinged by: Sara Lane