Friday, November 09, 2007
No not for Andrew & I (yet)but I do have a new little girl entering my life. The family of "my youngest munchkin"(Tommy) just added a wee bundle of Joy to their family.
Kenzie Nicole enter the world last night @ 11:45pm. 6 pounds 9oz. Mommy, Daddy & big brother Tommy are all excited and doing well.


Little Mr Tom Tom came and spent some time with me, while his daddy spent time @ the hospital with the little peanut and Mom. I love spending time with this little guy.He is a boys boy, ruff and tumble, roll on the floor, wrestle with misty, not afraid of anything Boy. The things he comes out with, and he just turned two on Sunday. His dad was showing me a picture of the baby tonight when he picked Tommy up and when Tommy saw the picture (She was asleep) Tommy shouts "Wake up Baby" LOL Too Funny!

Congratulation Tom, Kate & Tommy on the newest member of the clan.


As Always Be Good & Be Safe

Labels: family

| posted by Donna Mangia at 1:58 PM

This is an account of our lifes as we head down the path of life towards our first child. An invisible red thread connects those who are destined to meet, regardless of time, place, or circumstance. The thread may stretch or tangle, but will never break." --An ancient Chinese belief
About Me
Name: Donna Mangia
CURRENT ADOPTION STATUS

-
Get Your Own
Girly Comments & Graphics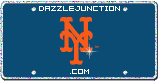 Myspace Comments
@
DazzleJunction.com
Myspace Comments
@
DazzleJunction.com
Girly Comments & Graphics

scroll down to bottom of the page and click on the stop button to turn off the music
My Blog was Blinged by: Sara Lane