Sunday, November 04, 2007
Too much time on my hands


I had a list of things to do today, Connor football game, a
birthday party @ 4, have dinner with friends, clean and grocery shop for the week but sadly I didn't get any of those thing done. I am under the weather so I stayed in PJ's and tried staying in bed. After awhile I went onto the computer to clean out my email,delete some junk that was in there & surf. While going thru my pictures and surfing I came across a fun website and made this:


Of course when I show it to Stew-Be he shakes his head and told me "I have to much time on my hands" Guess that his way of tell me to get off the computer and do something. LOL
O'well, I thought it was cute.


As Always Be Good & Be Safe

| posted by Donna Mangia at 4:08 PM

This is an account of our lifes as we head down the path of life towards our first child. An invisible red thread connects those who are destined to meet, regardless of time, place, or circumstance. The thread may stretch or tangle, but will never break." --An ancient Chinese belief
About Me
Name: Donna Mangia
CURRENT ADOPTION STATUS

-
Get Your Own
Girly Comments & Graphics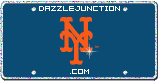 Myspace Comments
@
DazzleJunction.com
Myspace Comments
@
DazzleJunction.com
Girly Comments & Graphics

scroll down to bottom of the page and click on the stop button to turn off the music
My Blog was Blinged by: Sara Lane