Monday, July 09, 2007
The original Desperate Housewives!
One of my favorite pastimes is complaining about my dear husband (just kidding Stew-Be) but no matter where you are, who you are with, what your mood is or how many ladies there are in the group, if one starts complaining about her spouse it never fails that the rest will join in.
Now I am guilty of doing this from time to time, but as I listing to these women I call my friends complain about their spouse, (some much more then others) I wonder are they really unhappy or do they just like complaining? Is this something women (also men)do to pass the time as they are having that cup of coffee or glass of wHine? Or am I just hanging out with the wrong people? I guess it is one of those questions I'll never get answered.
For every one thing I can complain about I can be thankful for two thing he does that are good.
for example: He has never gotten me a cake (18yr married) for my birthday but I will get flowers for no reason & he does all the laundry.Second, His world revolves around bowling(2leagues on two different nights) and so does our social life, if we have plans to go away for the weekend it has to be after bowling Friday evening (1am) but he will bring me coffee (or Ice Cream) when I am working a Saturday night or take the grocery list on a Sunday and go shopping for me. (and never complain) I guess its give and take, the good and the bad.
Congrats to all the families with LID before November 14,2005 on your recent referrals.
Yes to my family and friends I said November 2005, things in China are going really slow and have been for quite awhile. So for my family and Friends the next time I say we wont hear or see anything for well over two years please don't tell me about your________(you fill in the blank) who adopted from ___________ (again fill in the blank)I am happy for them but each adoption is different and I am taking this process day by day, moment by moment step by step.
One last thing Happy Belated birthday to our good friend ENDA. Andrew and I hope that your birthday was as special as you are. Aislinn will be blessed to have you as a "Uncle" .
As always Be Good & Be Safe



Labels: family

| posted by Donna Mangia at 12:14 AM

This is an account of our lifes as we head down the path of life towards our first child. An invisible red thread connects those who are destined to meet, regardless of time, place, or circumstance. The thread may stretch or tangle, but will never break." --An ancient Chinese belief
About Me
Name: Donna Mangia
CURRENT ADOPTION STATUS

-
Get Your Own
Girly Comments & Graphics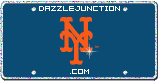 Myspace Comments
@
DazzleJunction.com
Myspace Comments
@
DazzleJunction.com
Girly Comments & Graphics

scroll down to bottom of the page and click on the stop button to turn off the music
My Blog was Blinged by: Sara Lane