Wednesday, June 27, 2007
I have been asked by different people both here in the world of blogs and in my day to day life, "how do you pronounce the name" " Why that name" and "what happened to the name you always wanted" (Bailey)
Last question first, Since I was a little girl I always loved the name Bailey and when Andrew and I started talking about having a child Bailey was always the name for a girl, no other names even came into the running & No it had nothing to do with Bailey's Irish Creme (which I luv,luv,luv). As the years went by and we weren't blessed with a child, my love of the name didn't waver but when not one but 2 families named their dog Bailey the name lost its shine.
So like most people I took out pad and pen and went onto the net to check out names.


Ainsley

,

Aislinn

,

Aisling

Bethany,

Eva,

Faith,

Hope,

Joy,

Mia,

Regan

,

Rylee

&

Shea

to name a few.
Rachael
took the list first and crossed off most of the names, NO she isn't blood related and Yes she has a major say in this process (she plans on painting and decorating the baby's room with out my help, just my credit card! Scary part is I might let her do it!) But that's another post. Back to the list, next it went to Stew-be, he agreed with Rach and crossed off all but one and it was the one I liked.
Now how do you pronounce it? Aislinn- Ash-Lyn
The meaning of the name is Vision, Dream and the origin is Celtic/Gaelic.
Her middle name will be Mariah. This name was always the middle name in honor of both grandmothers, Andrew's mom Maria and my mom's middle name is Maria.
We still are undecided about whether or not to use part of her Chinese name.



As Always Be Good & Be Safe

| posted by Donna Mangia at 10:04 PM

This is an account of our lifes as we head down the path of life towards our first child. An invisible red thread connects those who are destined to meet, regardless of time, place, or circumstance. The thread may stretch or tangle, but will never break." --An ancient Chinese belief
About Me
Name: Donna Mangia
CURRENT ADOPTION STATUS

-
Get Your Own
Girly Comments & Graphics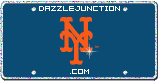 Myspace Comments
@
DazzleJunction.com
Myspace Comments
@
DazzleJunction.com
Girly Comments & Graphics

scroll down to bottom of the page and click on the stop button to turn off the music
My Blog was Blinged by: Sara Lane