Monday, May 14, 2007
Mother's Day is one of those holidays I sometimes dread because in the eyes of society I am not a Mother and people don't know whether to say Happy Mother's day to you or not. I am not talking strangers, I am talking of people who know me, know what I have been thru, going thru and where I am heading. If you look up the meaning of mother you would find:
1)A woman who conceives, gives birth to, or raises and nurtures a child.
2)A woman who holds a position of authority or responsibility similar to that of a mother.
Now I haven't given birth to any children( and I wonder what kind of mother I will be) but I have nurtured many,many children and it is because of these children that have paraded thru my life I feel like a MOTHER. I have changed more diapers and wiped more runny noses then most. I have stood on the sideline in the cold during a child's game and sat up during the night when a child has been sick and the mother was at work. I have cooked,fed, bathed, did homework with, played candyland and read books.I have
shopped for school supplies & Halloween costumes, sewn buttons on a shirt and carpooled to or from a dance. I have dried many tears and given tons of hugs & kisses.I have listened to dream, and talked about fears. I protect, care, worry and love everyone of the children in my life.Even with all this I am not a MOTHER because the one thing that is missing is the little voice calling me Mommy.
With all this said, it was a Great Mother's day! I received beautiful flowers from my husband,from 3 of my munchkins I got, a really nice card that made me want to cry( they wrote how much they love me) a hanging basket, 2 resin rocks for my garden that say "welcome" & "Friends" with ladybugs on them and my name (DEE) in wood made by Rachie along with a beautiful homemade card and a phone call from my godchild Ariel.
AS ALWAYS BE GOOD & BE SAFE

Labels: Holidays

| posted by Donna Mangia at 12:27 AM

This is an account of our lifes as we head down the path of life towards our first child. An invisible red thread connects those who are destined to meet, regardless of time, place, or circumstance. The thread may stretch or tangle, but will never break." --An ancient Chinese belief
About Me
Name: Donna Mangia
CURRENT ADOPTION STATUS

-
Get Your Own
Girly Comments & Graphics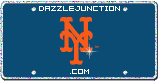 Myspace Comments
@
DazzleJunction.com
Myspace Comments
@
DazzleJunction.com
Girly Comments & Graphics

scroll down to bottom of the page and click on the stop button to turn off the music
My Blog was Blinged by: Sara Lane