Wednesday, April 25, 2007
SO THIS IS WHAT THEY WANTED
This picture shows what I had to gather for our dossier. This is what all the fuss was about, all the worrying and all the meltdowns. There are nine different things:
1)Homestudy- this includes our local police clearance, what the social worker had to say about Andrew & I, Our three references, income, home & community,guardianship for Aislinn(should something happen to both of us) and our motivation to adopt.
2)Medical reports for Andrew and I ( also my mom and Kerri had to get clearance)
3) Employment letters -Andrew's came from A.E and mine was a letter from me stating that I do not work outside of the home.
4)Our Birth Certificate-sounds easy but since we were both born within the 5 boroughs it had to have a special form attached.
5)Marriage Certificate- this one was easy.
6)Physical Exams- sounds simple except for the fact that we had to do this twice,(first time expired before dossier went to China, exams are only good for 9 months)
7)Letter of Good Conduct- this was from our County police department, this too was easy.(need one for each of us, Andrew, Mom, Kerri & myself)
8) Letter to China Center of Adoption Affairs- Asking for a child, telling them what good parents we will make, what sex and age we are requesting, how we promise to love this child as our own and never to abandoned it. This one sounded hard but really wasn't. I looked into my heart and the words flew from my fingers.
9)I-171h- This little gem is what held us up. Why Annie had to go get her fingerprints done twice. And to think I will have to do it again in 15 month or so.
Now all these documents needed certification from different County & State agency before it all got Authentication from the China Consulate.
I need to thanks a few people who help make us thru these steps:
First my husband, family and friends for putting up with me during these stressful months.
To my online buddies who have encouraged me when I was at my wits end.
To the people in the adoption community that shot me a email with a kind word and some sound advice.
To Laura, The bookkeeper at my sister's office who was kind enough to always notarize all my papers for me.
To
Teresa
for all her help during these last few months. Without her guidance and help I would still be trying to figure this all out.
As Always Be Good & Be Safe



Labels: Adoption

| posted by Donna Mangia at 4:49 PM

This is an account of our lifes as we head down the path of life towards our first child. An invisible red thread connects those who are destined to meet, regardless of time, place, or circumstance. The thread may stretch or tangle, but will never break." --An ancient Chinese belief
About Me
Name: Donna Mangia
CURRENT ADOPTION STATUS

-
Get Your Own
Girly Comments & Graphics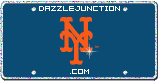 Myspace Comments
@
DazzleJunction.com
Myspace Comments
@
DazzleJunction.com
Girly Comments & Graphics

scroll down to bottom of the page and click on the stop button to turn off the music
My Blog was Blinged by: Sara Lane