Sunday, April 22, 2007
Doesnt' my Blog look great!
When I started this blog last year I had no clue what I was doing
(and still don't).It's a learning process. A lot of hit and misses. I
started by adding music, the then fortune cookie but my blog still looked
plain.
So as I was looking at otherblogs one day, I happen across Sara's blog.As I was reading it I noticed "Bling Your Blog" so I clicked on
it. After a few emails back and forth this is the finished product! She has
also be kind enough to tell me how to do other things to my blog (like linking blogs).Sara, You ROCK! I luv how my blog looks.
As Always Be Good & Be Safe

Labels: Blogs

| posted by Donna Mangia at 9:53 PM

This is an account of our lifes as we head down the path of life towards our first child. An invisible red thread connects those who are destined to meet, regardless of time, place, or circumstance. The thread may stretch or tangle, but will never break." --An ancient Chinese belief
About Me
Name: Donna Mangia
CURRENT ADOPTION STATUS

-
Get Your Own
Girly Comments & Graphics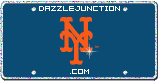 Myspace Comments
@
DazzleJunction.com
Myspace Comments
@
DazzleJunction.com
Girly Comments & Graphics

scroll down to bottom of the page and click on the stop button to turn off the music
My Blog was Blinged by: Sara Lane