Wednesday, August 15, 2007
Happy Birthday Pops!
Today is Andrew's fathers birthday.Of course over the weekend I was teasing him about another year older, asking what B-day this was 75 or 76? He said it was his 92nd(its really his 68th.)We will have cake for him when we are on vacation next week. Although we might not always see eye to eye on things, his love for his family
is evident in everything he does. I want to take this moment to thank you Pops, for all you do and being the father you are.

As Always Be Good & Be Safe

| posted by Donna Mangia at 11:08 AM

This is an account of our lifes as we head down the path of life towards our first child. An invisible red thread connects those who are destined to meet, regardless of time, place, or circumstance. The thread may stretch or tangle, but will never break." --An ancient Chinese belief
About Me
Name: Donna Mangia
CURRENT ADOPTION STATUS

-
Get Your Own
Girly Comments & Graphics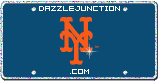 Myspace Comments
@
DazzleJunction.com
Myspace Comments
@
DazzleJunction.com
Girly Comments & Graphics

scroll down to bottom of the page and click on the stop button to turn off the music
My Blog was Blinged by: Sara Lane