Friday, August 03, 2007
With the recent tragedy that happened in Minneapolis,Minnesota with the bridge collapsing, it brings a childhood fear back to the surface. I hate crossing bridges and driving thru tunnels but living on Long Island if you want to go anywhere you have to cross a bridge.
I think part of this fear came from when we were children, my family was in Florida for a visit(dad was down there because of work for 7 months) and had to cross the Skyway Bridge to get to St Petersburg. This bridge to a child is a monster its over 29,000 feet long and doesn't look like it end. We were staying in Bradenton, FL where my dad was working and my dad's brother was in St Pete. So this was a daily crossing. I'd close my eyes and hum till my mom said we were over it.
Now, Andrew and I travel allot between visiting his parents in Upstate New York and his Sister in Maryland. So crossing bridges is a monthly thing for me but every time we cross a bridge (and sometimes I am driving) I bless myself, say a little prayer and close my eyes( not while I am driving). This evening we are heading Upstate for a family reunion. My head already hurts and my stomach is in knots. At least the bridges we will be crossing this weekend (the Throgs Neck Bridge & Newburgh-Beacon Bridge) is nowhere as big or long as the bridge of my childhood.
My thoughts and prayers are with the people of Minnesota who were affected by these events.
As Always Be Good & Be Safe

Labels: Fears

| posted by Donna Mangia at 10:17 AM

This is an account of our lifes as we head down the path of life towards our first child. An invisible red thread connects those who are destined to meet, regardless of time, place, or circumstance. The thread may stretch or tangle, but will never break." --An ancient Chinese belief
About Me
Name: Donna Mangia
CURRENT ADOPTION STATUS

-
Get Your Own
Girly Comments & Graphics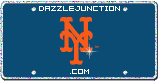 Myspace Comments
@
DazzleJunction.com
Myspace Comments
@
DazzleJunction.com
Girly Comments & Graphics

scroll down to bottom of the page and click on the stop button to turn off the music
My Blog was Blinged by: Sara Lane