Thursday, July 26, 2007
Wow I can't believe how the time is flying! I know at some point time is going to stand still for us and the days, weeks and months will drag but for now its buzzing along

.
This past weekend after I got my copy of HP, We (Andrew, Misty,Conner & myself) went Upstate to see Andrews parents. It was a quick trip there and back but we got alot into the short stay. The boys played wiffle ball, misty ran around the woods like a nut, we played cards, Andrew and Conner went to Zoom Flume, we saw Andrew's Aunt and Uncle for coffee and cake before we headed home. All this in just 36 hours.Mind you I also was able to read the whole H.P book by Monday morning 3am. Now I am rereading it. It was that good!!! Below are some Pics from the weekend.
As Always Be Good & Be Safe


Labels: LID-iversarys

| posted by Donna Mangia at 8:59 AM

This is an account of our lifes as we head down the path of life towards our first child. An invisible red thread connects those who are destined to meet, regardless of time, place, or circumstance. The thread may stretch or tangle, but will never break." --An ancient Chinese belief
About Me
Name: Donna Mangia
CURRENT ADOPTION STATUS

-
Get Your Own
Girly Comments & Graphics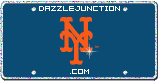 Myspace Comments
@
DazzleJunction.com
Myspace Comments
@
DazzleJunction.com
Girly Comments & Graphics

scroll down to bottom of the page and click on the stop button to turn off the music
My Blog was Blinged by: Sara Lane