Friday, July 20, 2007
OK so my family thinks I have gone around the bend!
I have loved reading since I was a kid. I can read anywhere. In the car, on the train, on camping trips, upstate at my in-laws or Maryland @ Andrew's sisters. Chances are if you are looking for me, I will be curled up with a book. When the first Harry Potter book came out some years ago I was intrigued with the premise of the book. I picked up my first copy and was hooked by the end of the first chapter. Every time a new book came out I ran down to the local Sam's Club to get my copy and then spend the next few days pouring over it.
So with the release of the last book in the series beginning tonight at midnight what does a mature woman of 40 something do? She stand on line at 9am this morning outside the Local Borders Book Store to get a bracelet. This bracelet will allow me back into the store this evening to get a book at 12:01am.
So I am off to get ready for the festivities this evening, I am bringing my camera because even I can not believe I am doing this. Will blog more about it later when I return.
OK it's 12:30am and I just got home from getting the H.P book. Let me first state that I have worked retail for many years. Opening new stores, Layaway dept at holiday time when its the 23rd of December and the department can't find the layaway with the hot toy of the year , dealing with customer that want that one item that the store never has enough of and may I say I have never dealt with crowds like I did tonight. They handed out bracelets today, 5 colors, orange, green, purple, blue & pink. Now if you had one of these bracelets then you were getting a book after 12:01am. The 150 orange were first, then 150 purple and so on and so forth.I want to say there was well over 700 people in the store. They had a lot of activity's to do from a spelling bee to trivia contest,a costume party to a guess how many Bertie Botts (think Jelly Beans) are in the jar. The "party" started at 9:30. Around 10:45 people started to get nasty. Shoving, screaming, name calling ,staking calms to places in a line where they weren't lining up. Now I don't know what floors me more the fact that this was over a book or the fact that these weren't teenagers or young adults that were nasty but people in their 30's & 40's acting like a bunch of spoiled brats. At one point the crowds were threatening to call the fire Marshall to have the store closed down. I found the whole thing sad. I went to this thing with the son of one of my best friends, Eddie is the one who had put 2 books on reserve, so when I went to get him tonight his mom Jo said to me "I can't believe that you are going to this"to which I replied " don't you remember taking my baby sister and your daughter along with two of her friend to a "New Kids On The Block" Concert and standing in a basement of the Nassau Coliseum for over 2 hours. It was a once in a life experience and something I would never do again. With that said I am off to read my copy of Harry Potter.
As Always Be Good & Be Safe



Labels: Reading

| posted by Donna Mangia at 6:22 PM

This is an account of our lifes as we head down the path of life towards our first child. An invisible red thread connects those who are destined to meet, regardless of time, place, or circumstance. The thread may stretch or tangle, but will never break." --An ancient Chinese belief
About Me
Name: Donna Mangia
CURRENT ADOPTION STATUS

-
Get Your Own
Girly Comments & Graphics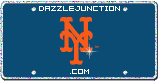 Myspace Comments
@
DazzleJunction.com
Myspace Comments
@
DazzleJunction.com
Girly Comments & Graphics

scroll down to bottom of the page and click on the stop button to turn off the music
My Blog was Blinged by: Sara Lane