Wednesday, August 08, 2007
SUMMER FUN @ AUNT DONNA'S
A few weeks back Andrew's nephew Michael call me asking if he could come to the Island for a visit.By the time all the details were worked out it wasn't just Michael coming for a visit but his brother, Matthew ,sister Andrea & his best friend Jeff. So last Wednesday I was at the airport at 8am to pick these 4 up. They were suppose to be here for a week but had to go home on Sunday, but in the few days that they were on the Island they (no I didn't go) went to the beach on Wednesday, A local water park on Thursday with Uncle Andrew, Rachael and Connor and had a sleep over with Rach, McKay & Connor at their house and went to the pool plus had a birthday cake for Maddie's first birthday.(yes we had cake for the kids dog)
Then on Friday we took the kids to Grandma & grandpa's for the family reunion on Saturday. It was really great to see all the family. Andrew's side of the family does this every August when my FIL's sister (the nun) gets her vacation. To see the family grow year by year, adding the newest additions thru birth and marriage and missing the one who have passed is a memory I can't wait to share with our daughter.
Since this was a Italian gathering, you can imagine the food that was there, all day long, from hamburger & hotdogs to salads and chip, clams on the half shell to Crabs. Then came the deserts, the cookies,cakes, pies and coffee. All thru the day, kids ran thru the sprinkler, jumped on the trampoline, rode the quad ( I hate those things), adults caught up on gossip, and what was going on in every ones lives. A touch football game was held between the cousins,which was quite funny to see Andrew and his cousins (mid forty's to early thirty's) compete against the younger guys (oldest was just 21)Of course, Horseshoes were played for a prize fund (Happy to say that Andrew and his cousin John were partnered by the luck of the draw and won! 2nd time in 3yrs. All this was followed by pasta with hot sauce.
On Sunday we had cake for my in laws anniversary (Happy 47th Anniversary Pete & Maria).The picture are: Peter Diana Andrew with his mom & dad, The five grandchildren, Steve 20, Michael 16, Matthew 13, Lauren 12, & Andrea 11. Pete and Maria with the grand kids plus Jeff.

AS Always Be Good & Be Safe
Labels: Summer

| posted by Donna Mangia at 1:42 PM

This is an account of our lifes as we head down the path of life towards our first child. An invisible red thread connects those who are destined to meet, regardless of time, place, or circumstance. The thread may stretch or tangle, but will never break." --An ancient Chinese belief
About Me
Name: Donna Mangia
CURRENT ADOPTION STATUS

-
Get Your Own
Girly Comments & Graphics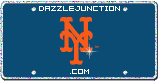 Myspace Comments
@
DazzleJunction.com
Myspace Comments
@
DazzleJunction.com
Girly Comments & Graphics

scroll down to bottom of the page and click on the stop button to turn off the music
My Blog was Blinged by: Sara Lane