Sunday, September 20, 2009
Three Word Sunday
Rachael had her 1st Varsity game on Monday. I made it to the game at half time (I had work till 4pm & the game was 20 minutes from where we live.)When I walked to the sidelines where all the parents were standing I found out the we (the T-Birds) were winning 1-0. As the second half played on many shots where shot on goal but Amanda (Rach's BFF) in her time in the goal reflected all the plays from entering the net. The whole team played very well and won their game with a score of 1-0. As I walked across the field to Rachael , she came towards me with a big smile on her face, I hugged her and asked who scored the only goal............ She said it was me Dee!!!!! OMG I felt bad enough that I missed seeing her play but to miss her scoring a goal made me cry. I missed her second game cause of work but there is another game tomorrow I am going to make sure I'm there for. So my Three words for this Sunday are...........

Also a big congratulation to another of my rugrats Connor. He spent the week trying out for the middle school football team and on Friday found out that he made it! Way to go Goober,so very proud of you and can't wait to stand on the sidelines of your games to cheer you on.
As Always Be Good & Be Safe
.

Labels: Three word Sunday

| posted by Donna Mangia at 12:06 PM

This is an account of our lifes as we head down the path of life towards our first child. An invisible red thread connects those who are destined to meet, regardless of time, place, or circumstance. The thread may stretch or tangle, but will never break." --An ancient Chinese belief
About Me
Name: Donna Mangia
CURRENT ADOPTION STATUS

-
Get Your Own
Girly Comments & Graphics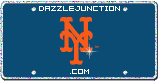 Myspace Comments
@
DazzleJunction.com
Myspace Comments
@
DazzleJunction.com
Girly Comments & Graphics

scroll down to bottom of the page and click on the stop button to turn off the music
My Blog was Blinged by: Sara Lane