Wednesday, August 26, 2009
On Saturday night, Andrew & I along with a bunch of friends attend a Bowling fundraiser for a little girl who has
Histiocytosis
. Its one of those "orphan" diseases that not to many people know about. Taylor is the granddaughter of one of my oldest friends.She is a beautiful little 7yr old girl who love sports. I love her outlook on life. After many many test,the Doctors finally were able to give a name to what was wrong with Taylor, A they were driving home from the Dr's, she turned to her parents and said "this is good". Thinking that at her young age Taylor didn't understand what was wrong with her or what the treatments entailed her mother turn to her and asked "whats good Sweetheart"? Taylor replied "what the Dr's just told us because at least know they know what is wrong with me and we can try to fix it".
The fundraiser was a huge success, raising Five thousand dollars for research. There was great food cook cooked by her grandmother and friends, Over 100 raffles and a 50/50. One basket was a "Lobster Basket" (lobster pot, sauces, pasta, bibs & a 50 gift certificate to a local seafood place) All proceeds of this basket when to Taylor's parents to help with all her co pays. Usually I'm not very lucky but Andrew & I won 2 raffles, a bucket full of car wash stuff & a free oil change and the second one was a hair care one, full of samples of high end hair products plus a $25. gift card to the salon.
Today marks our 28 month being logged into China. I didn't realized it was even here till I checked on one of my fellow waiting families and saw their blog marking the 28 month marker.

As Always Be Good & Be Safe



Labels: LId Family

| posted by Donna Mangia at 11:55 AM

This is an account of our lifes as we head down the path of life towards our first child. An invisible red thread connects those who are destined to meet, regardless of time, place, or circumstance. The thread may stretch or tangle, but will never break." --An ancient Chinese belief
About Me
Name: Donna Mangia
CURRENT ADOPTION STATUS

-
Get Your Own
Girly Comments & Graphics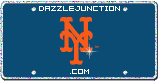 Myspace Comments
@
DazzleJunction.com
Myspace Comments
@
DazzleJunction.com
Girly Comments & Graphics

scroll down to bottom of the page and click on the stop button to turn off the music
My Blog was Blinged by: Sara Lane