Tuesday, May 26, 2009
Happy Birthday Stew-Be
Happy Birthday to my hubby Andrew. This past weekend we went camping with 2 of my munchkins. The weather was beautiful and it would of been a perfect weekend except I had bronchitis & the medicine kicked my butt. With all the coughing I got a
Subconjunctival Hemorrhage
. Sounds bad but its just ugly. On Sunday night we had a cake for him after dinner .


Today also marks our 25th month logged in with China.At times it seems like this dream will never happen. All this waiting can drive you nuts and make you want to quit. But then you watch a dream come true and you start to believe again. On Thursday one of the waiting families from my local FCC group had their dream come true after a 38 month wait. Congrats
Kim & Mike
Also Congratulation to our nephew Michael on his graduation from high school tonight. Turtle, we are sorry that we can't be there tonight with you but will see you this weekend to help you celebrate. We love you and are so proud of you.
As Always Be Good & Be Safe

Labels: Birthdays, family, LID-iversarys

| posted by Donna Mangia at 1:59 PM

This is an account of our lifes as we head down the path of life towards our first child. An invisible red thread connects those who are destined to meet, regardless of time, place, or circumstance. The thread may stretch or tangle, but will never break." --An ancient Chinese belief
About Me
Name: Donna Mangia
CURRENT ADOPTION STATUS

-
Get Your Own
Girly Comments & Graphics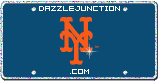 Myspace Comments
@
DazzleJunction.com
Myspace Comments
@
DazzleJunction.com
Girly Comments & Graphics

scroll down to bottom of the page and click on the stop button to turn off the music
My Blog was Blinged by: Sara Lane