Saturday, May 09, 2009
I know that all the first are the hardest. Thinking back to the first year we lost my dad it was Fathers day that I had the hardest time dealing with, since the focus was on "dads" I am not looking forward to tomorrow, I'd like to just stay in bed with the covers over my head but I can't. E& S are away for the week and I have 3 of my oldest munchkins (Mckay,Rach & Connor).So no hiding for me.. I've been going thru old photo (as I am still tying to make it thru all my mom's stuff) and came upon these photos. First one is my mom, me & Jamie, Easter Sunday 1968. The other pic is Three generation( Gmom, mom & me) of Hunter women 1969.

Friday Night Micheala has her Spring Formal. After work I rushed over there to take some photos of her & Charlie. I can't believe that she is already done with her first year of college.
and now a few questions.......
Why does bad thing happen to good people?
Why can't I get organized?
Why can't I get off this weight plateau?
Why didn't anyone let me know how addictive Face book was?????
I know there are no answers for these questions, just had to ask.
Happy Mothers Day to all the moms out there, all the one who are celebrating a very special 1st mothers day this year and to all of the waiting moms. Our day will come!
As Always Be Good & Be Safe



Labels: mothers day

| posted by Donna Mangia at 5:57 PM

This is an account of our lifes as we head down the path of life towards our first child. An invisible red thread connects those who are destined to meet, regardless of time, place, or circumstance. The thread may stretch or tangle, but will never break." --An ancient Chinese belief
About Me
Name: Donna Mangia
CURRENT ADOPTION STATUS

-
Get Your Own
Girly Comments & Graphics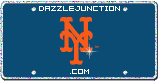 Myspace Comments
@
DazzleJunction.com
Myspace Comments
@
DazzleJunction.com
Girly Comments & Graphics

scroll down to bottom of the page and click on the stop button to turn off the music
My Blog was Blinged by: Sara Lane