Friday, June 26, 2009
A Bump in the road

One of the things I have to be thankful for on this roller coaster of a ride called international Adoption is the friends I've made along the way and once a month a group of us meet at a diner to relax, eat and chat. These chat sessions usually last between 3 & 4 hours. The things I have learned from this group of women is priceless. Last night was our night out and what started as a routine night ended as a wild roller coaster ride.
I met the girls as always @ 7pm (OK I was running a few minutes late) . Ordered dinner and started chatting right away there was only 6 of this month, one is in China getting her daughter now and one was at the wake of her grandmother. A few other were missing but the six of us were laughing and chatting as always. When our food arrived and we all began to eat, I started to not feel well. My head was feeling strange, and I was having a hard time following the conversation. I drank some water and hoped that as quickly as the feeling came on that it would go away. I didn't understand what was making feel this way and thought I was the only one. We were all yawning and the comment was made more then once "its not the company". Where we were sitting in the diner was to the back of the place where they seat lager parties. I had brought my jacket in case it was cool in there. Sure enough we were seated right under a vent and every time they kicked the AC up I'd put on my jacket (as did one of the others) About two & half hours after arriving we all got up to leave, at this point my heart was racing & head was spinning. As we got to the front door I said goodnight to everyone and excused myself to use the ladies room. In there I splashed cool water on my face, still not understanding what I was feeling and saying to myself "Deedee just get to the car & call Andrew" I knew at this point something was majorly wrong. As I came out of the ladies room and walked out of the diner I remember saying to myself" right left right left right left open door four stairs"…..turning at the end of the building I saw my 5 friends and was asked if I was OK. It was then that we realized that we all had the same symptoms. Racing pulse, headache. Feeling a bit drunk, & tired. We called 911 and with a few minutes the parking lot was full of cops & EMT. When the first police officer arrived and started to questions us to figure out what could be wrong, he asked "so what brought you to THIS diner tonight since none of you are from around here"? (since we are from all across the island we try to rotate diners so no one is always driving the furthest) Before anyone had a chance to say anything I heard myself say " We heard the cops in Nassau county are really hot and figured we would check it out for ourselves) now anyone who really know me knows that I'm not like that, 9 out of 10 time I am the quiet one. An EMT came over to me and started asking me questions & took my blood pressure. 200/93 OMG ! He asked me if I had high blood pressure & I said no just white coat syndrome but since your not wearing a white coat we should be fine. The other five ladies were checked out and the words Carbon Monox*de Poisoning was being said. It was off to the hospital for us 6 but before we even left the parking lot of the diner we were told the air quality was 400 parts per million. "I asked what is it suppose to be?" Silly me…..his answer was ZERO. So of course my next question was…. "What will they do at the hospital?" Again another silly question. An Arterial Blood Gases test (OUCH both of my parents have had this) & hyperbaric oxygen therapy. At this point I decided to shut up.
1) because my head my pounding
&
2) I didn't want to know anymore.
We were at the hospital within minutes ( only a few blocks to the East of the diner) and by the time all six of us were triaged (I was the last one) Andrew was already there. (I
called him & my best friend right after I called 911) My poor husband who is the most laid back person had a look of fear & worried on his face, never before I have seen it and hope to never again.
I was put on Oxygen (full face mask with an bag) and blood was taken.(not the ABG test) about a half hour later the doctor came in to say Yes it C*M*P and that our levels were high but not high enough to be put into the chamber. We all would have to stay for at least 6 hours on 100 oxygen and another blood test & ekg would be done to see if the levels went down. About 4:30 in the AM they started taking our bloods again and one by one we were released from the hospital. At this point I still had a pain in my head and when I had asked for aspirin I was told that the oxygen would take care of the pain that I didn't need aspirin. (the other 5 all got aspirin, I didn't find this out to we were leaving since we were all spread out in the ER).We got home about 5:40 and Andrew headed straight to bed, he had called out of work when I had called him @ 9:40.I jumped on to the computer for two minutes to post this status on my F.B…"OMG Wut a WILD ride last nite♥ I will NEVER complain my life is dull & boring again!!!"
I laid down for a bit but really couldn't sleep. Phone started to ring at 8am and then at 10AM I got 2 of my munchkins for the day. By the time they left at 5:30 I was exhausted. Feel like my body has been run over and my head is very muzzy. I hope after a good nights sleep & the next two days off I will feel better.


As Always BE Good & Be Safe
Labels: friendship

| posted by Donna Mangia at 11:43 PM

This is an account of our lifes as we head down the path of life towards our first child. An invisible red thread connects those who are destined to meet, regardless of time, place, or circumstance. The thread may stretch or tangle, but will never break." --An ancient Chinese belief
About Me
Name: Donna Mangia
CURRENT ADOPTION STATUS

-
Get Your Own
Girly Comments & Graphics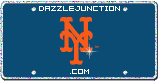 Myspace Comments
@
DazzleJunction.com
Myspace Comments
@
DazzleJunction.com
Girly Comments & Graphics

scroll down to bottom of the page and click on the stop button to turn off the music
My Blog was Blinged by: Sara Lane