Friday, August 14, 2009
Three Word Sunday.

We are outlaw bound this weekend.Heading Maryland way to see my nephew & godson in a production of
Urinetown
. Matthew has had parts in Aladdin, West Side Story & Damm Yankees to name a few but this is the first time he has gotten the lead. Andrew, myself & three of my rug rats will be there for what promises to be an excellent show.
Meatball, we are so proud of you. Remember if you have Faith, Luck & Talent. you can achieve anything you set your mind to. Break a leg Meatball!

As Always Be Good & Be Safe



Labels: Three word Sunday

| posted by Donna Mangia at 11:00 AM

This is an account of our lifes as we head down the path of life towards our first child. An invisible red thread connects those who are destined to meet, regardless of time, place, or circumstance. The thread may stretch or tangle, but will never break." --An ancient Chinese belief
About Me
Name: Donna Mangia
CURRENT ADOPTION STATUS

-
Get Your Own
Girly Comments & Graphics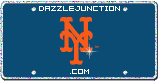 Myspace Comments
@
DazzleJunction.com
Myspace Comments
@
DazzleJunction.com
Girly Comments & Graphics

scroll down to bottom of the page and click on the stop button to turn off the music
My Blog was Blinged by: Sara Lane