Sunday, September 06, 2009
OH WHAT A NIGHT................
I'm a little late this week with my three word Sunday. I knew what photo and what words I was going to use after I got a phone call from my rugrat Rachael but before I got a chance to put my post together, Andrew & I took a quick trip Upstate.
OK it was suppose to be quick...three hours up, pick up his truck(that has been getting worked on for the last 3 weeks and was finally done) and three more hours down.The trip up to Catskill was quick, no real traffic to speak of, pulled into the car place and our truck was sitting right there waiting for us. From there we headed to his parents house (just down the road a bit) to drop off the car we had borrowed from them. No one was home (they are on vacation) we left the car, grabbed a soda, and started back home for the island........ we got about half way home and Andrew decided to pull off at a rest area for a minute. When he stopped the car his oil indicator came on, as he opened the door there was a strong smell of gas(diesel). .......
Years ago I decided get a membership in AAA. My husband the mechanic didn't think it was necessary . Well last night it came in handy....... We called AAA to tell them our problem. They say since there is gas we had to call 911 before they would send anyone out. So we called and the state troopers and the fire department was called. When they arrived and deemed the situation safe (it had better of been I was sitting in the car the whole time) AAA was called again and a tow truck was dispatched to us and he drove us back to my in laws house, One hundred and one point four miles away. The charge is $4.50 per mile. So if Wifey didn't have AAA we would of had to pay over Four hundred and fifty dollars but since I always believed it was a security to have our 1st 100 miles were FREE!!!!! We finally made it home about an hour ago. On Tuesday morning Andrew will be on the phone with the service department that "fixed" our car in the first place. In the long run I am "

SO THANKFUL FOR

" AAA and hubby's thankful for a smart wifey.
Rachael tried out for Field Hockey this week. Last Sunday night when I saw her she was a nervous wreck for what is called HELL WEEK (Two practices a day) on Monday after her 1st practice I called to see how she was (still nervous and she threw up) that night she was a little less nervous and very sore, same on Tuesday and then on Wednesday morning I got text from her stating "

I MADE VARSITY

"!!!!!!!!
Stinkerbell I am so proud of you. You can do anything you set your mind to. I love you.


As Always Be Good & Be Safe
Labels: Three word Sunday

| posted by Donna Mangia at 5:58 PM

This is an account of our lifes as we head down the path of life towards our first child. An invisible red thread connects those who are destined to meet, regardless of time, place, or circumstance. The thread may stretch or tangle, but will never break." --An ancient Chinese belief
About Me
Name: Donna Mangia
CURRENT ADOPTION STATUS

-
Get Your Own
Girly Comments & Graphics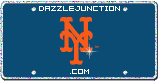 Myspace Comments
@
DazzleJunction.com
Myspace Comments
@
DazzleJunction.com
Girly Comments & Graphics

scroll down to bottom of the page and click on the stop button to turn off the music
My Blog was Blinged by: Sara Lane