Thursday, December 06, 2007
This weekend We are heading North


Andrew & his friend Steve are going hunting. These two have been friends since elementary school, getting into trouble along the way and still getting up to no go when they are together.





Now to say they are "hunting" is overstating what they are doing. They Dress for hunting( long johns, boots, red flannel hats, jackets, )get their guns all ready, flask filled with "wutever", put the cell phone on "vibrate" & off they go for hours on end. Never coming back with anything (thank god) more then a running nose, never see anything (we see more deer here by our house then they see in the woods where they go) but enjoy a day of hiking in the cold. This year Butt head(Steve) said they should leave the guns home and just walk the woods.
While the boys are hunting, We( Denise, MIL & Myself) are hunting too. Hunting for the true bargains on our Christmas shopping. This year I am almost done with my shopping (they are hunting a week later then normal) so I won't be coming home with as many packages.
We are also going to get our Christmas tree this weekend. For the last few year when we have gone Upstate for hunting we have also cut down our own tree. I can't wait to get our tree and start decorating it.
As Always Be Good & Be Safe

Labels: Hunting

| posted by Donna Mangia at 9:41 AM

This is an account of our lifes as we head down the path of life towards our first child. An invisible red thread connects those who are destined to meet, regardless of time, place, or circumstance. The thread may stretch or tangle, but will never break." --An ancient Chinese belief
About Me
Name: Donna Mangia
CURRENT ADOPTION STATUS

-
Get Your Own
Girly Comments & Graphics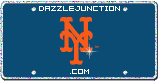 Myspace Comments
@
DazzleJunction.com
Myspace Comments
@
DazzleJunction.com
Girly Comments & Graphics

scroll down to bottom of the page and click on the stop button to turn off the music
My Blog was Blinged by: Sara Lane