Sunday, December 16, 2007
Story of my life..................
Aquarius (January 20 - February 18) You're not going to be able to finish much of anything today -- though you'll still get plenty done! It's too easy to get sidetracked or distracted by other people or projects in the middle of other stuff.
This was my horoscope for today (Sunday). Its been a busy weekend.Lots of things started but nothing finished but then again I feel this is the story of my life Friday I spent most of the day and all night making cookies. My Sisters Jamie & Kerri came over to bake with me and to raise a glass in honor of what would of been our dad's 74th birthday. I made
Stuffed Pizza
for dinner and homemade
Bailey*s.
It was a shame that I couldn't taste anything. I
am all clogged again with a sinus infection. My question is
"if
you can't taste what you eat... do the calories count"?
Saturday, Andrew and I decorated our tree and had our friends Steve & Denise over for dinner.Tonight, Enda, Siobhan & the kids are coming for dinner. It's 3pm, dinner isn't started, I haven't showered, Christmas card are only half way done. Our Cards this year are a photo of Misty and then of course I decided to add a letter to our family and friend to invite them to participate in our 100 good wishes quilt for Aislinn ( I decided to have one made). When I get a chance I will post picture of the weekend and our tree.
As always Be Good & Be Safe

Labels: weekends

| posted by Donna Mangia at 2:51 PM

This is an account of our lifes as we head down the path of life towards our first child. An invisible red thread connects those who are destined to meet, regardless of time, place, or circumstance. The thread may stretch or tangle, but will never break." --An ancient Chinese belief
About Me
Name: Donna Mangia
CURRENT ADOPTION STATUS

-
Get Your Own
Girly Comments & Graphics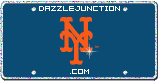 Myspace Comments
@
DazzleJunction.com
Myspace Comments
@
DazzleJunction.com
Girly Comments & Graphics

scroll down to bottom of the page and click on the stop button to turn off the music
My Blog was Blinged by: Sara Lane