Wednesday, March 02, 2011
If I'm dreaming don't wake me up
Well, we are down to the last day before travel. Our bags are pack & under the weight limit, laptop & camera is charged, paperwork all together, Aislinn room is done Misty is at the outlaws & I am still not sleeping but all in all I am calm.
Andrew & I have are thankful & blessed to have the love and support of our family & friends thru this ever winding and bumpy journey.
As I sit here and have a few minutes before the start of my last day of work there are a few thank yous that I want to say.

First to our families~ The love & support you all have given us have never wavered thru all the ups & downs.We can't wait for Aislinn to meet her grandparents, Aunts, Uncles cousins & extended family. She will be blessed to have you all in her life.

Next come our friends~ Whether you've held me when I"ve cried, laughed with us, listened to us complain about this wait and our frustrations with this journey, your love & friendship is a treasured gift & Aislinn will be lucky to have so many Aunts & Uncles.

To my Rugrats~ there has been a lot of them over the years. Each & everyone of them I treasure. The things I have learned from them will hopefully make us better parents.

To the Colony Six/ Chili Girls~ You ladies have been my lifeline thru these years. Your love, guidance, friendship, advice & packing list are gifts I thank god for everyday.

To my blogging buddies~ When I started this blog at the beginning of my journey I "met" some really interesting people. Thru their blogs I got a peek into their lives and I have learned alot. To read a question on a blog, then read the 20 different replies no two alike has been eye opening. I've gotten some great ideas for decorating, cooking & how to get your kid to eat, photography, great websites for everything from clothing to hair accessories. These strangers have lifted my sprits when I have posted with their kind words, advice & wisdom.
Also a big Thank you goes out to LuLu for staying at our house while we are traveling. You Rock! LOL
As Always Be Good & Be
Safe

| posted by Donna Mangia at 6:27 AM

This is an account of our lifes as we head down the path of life towards our first child. An invisible red thread connects those who are destined to meet, regardless of time, place, or circumstance. The thread may stretch or tangle, but will never break." --An ancient Chinese belief
About Me
Name: Donna Mangia
CURRENT ADOPTION STATUS

-
Get Your Own
Girly Comments & Graphics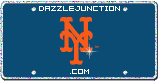 Myspace Comments
@
DazzleJunction.com
Myspace Comments
@
DazzleJunction.com
Girly Comments & Graphics

scroll down to bottom of the page and click on the stop button to turn off the music
My Blog was Blinged by: Sara Lane