Friday, December 03, 2010
Tis was the night before Thanksgiving
It was the night before Thanksgiving and all thru the house not a creature was stirring... Not even Andrew or Misty! A million things were needed to be done for I was hosting the Holiday again this year.Same crowd as last year joined us for a day of laughs Love & plenty of food.

On Friday Stew-Be & I went upstate to see his parents. We spent a good weekend again with a lot of laughs, plenty of love & too much food. (Back to WW for me)

Only things missing this Holiday was hearing where we are in the paperwork process. The US government has our 1-800 and we are waiting for its approval so we can go onto out next step. Travel is really looking like February.


As Always Be Good & Be safe

| posted by Donna Mangia at 10:24 AM

This is an account of our lifes as we head down the path of life towards our first child. An invisible red thread connects those who are destined to meet, regardless of time, place, or circumstance. The thread may stretch or tangle, but will never break." --An ancient Chinese belief
About Me
Name: Donna Mangia
CURRENT ADOPTION STATUS

-
Get Your Own
Girly Comments & Graphics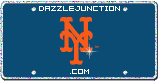 Myspace Comments
@
DazzleJunction.com
Myspace Comments
@
DazzleJunction.com
Girly Comments & Graphics

scroll down to bottom of the page and click on the stop button to turn off the music
My Blog was Blinged by: Sara Lane