Saturday, July 31, 2010
Waiting

We are still trying to get our homestudy updated for the I-800. Talk about a pain. When we let our paperwork expire back in 2008 (cause I didn't want to drag Granny Annie thru the fingerprinting process again because of her health) I told Andrew that we would start redoing our paperwork when China got to mid March 2007 for referrals. Since Aislinn's referral came as a complete surprise to us (still a bit in shock that things did happen that quickly) we had to scramble to get thing moving. But I knew (that the speed we were going) was to good to be true...the homestudy wording has to be just so, it been going back between by agency & social worker, add in people taking vacation & the heat & you have one very cranky me! LOL.As soon as my homestudy wording is just right then we have to send in our I-800a and wait to be fingerprinted (again!)
I do have to say I have been blessed. I joined a yahoo group for the orphanage that Aislinn was in and received a message from someone(Stephanie) that knew of her and she put me in touch with a woman who is adopting Aislinn's foster sister. Shelly told me about the foster family that Aislinn is in, plus sent me two photos. One of the foster mother holding Aislinn and the second is of Aislinn & her foster sister. Both I will always treasure. I was so excited when these women reached out to me. I love the adoption community.
When we received our referral there was 3 signs for me that this was suppose to be, The 1st was a post I did on the day of her birth. The second was was our original fingerprints expired on April 23,2008 & the third is when her birthday is. My sisters Jamie & Kerri Ann both had children born in July (Saorla & Carleigh) & February (Fianna & Hunter) both of Jamie's girls were so excited to be sharing their birth month with a cousin.Now Seamus will share his birth month with Aislinn
I really haven't allowed myself to buy anything for Ailinn yet in way of clothes but I did buy her a doll, some hair clips & a doll.I know I need to start but not sure what to get. When we have a free weekend Andrew & I need to get into the attic and get down the crates of clothing we have ( hand me downs from some of the rugrat & family) and go from there. The we need to paint her room, paint her dresser pick out a bedding set,& get a carseat & stroller...one would thing I have all the time in the world! LOL Camp Chaos has been kinda quiet this summer, with all the heat, the rugrats have been staying inside even though Stew-Be has the pool up. I have Kenzie & Tommy 3 days a week & my nieces 5days a week. Looking after all these rugrats during this long wait has help me keep my sanity. Hunter, my newest niece smiles at me and everything goes away for me.


I Luv how she looks at her big sister Carleigh

As Always Be Good & Be Safe
Labels: referral

| posted by Donna Mangia at 8:52 AM

This is an account of our lifes as we head down the path of life towards our first child. An invisible red thread connects those who are destined to meet, regardless of time, place, or circumstance. The thread may stretch or tangle, but will never break." --An ancient Chinese belief
About Me
Name: Donna Mangia
CURRENT ADOPTION STATUS

-
Get Your Own
Girly Comments & Graphics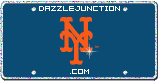 Myspace Comments
@
DazzleJunction.com
Myspace Comments
@
DazzleJunction.com
Girly Comments & Graphics

scroll down to bottom of the page and click on the stop button to turn off the music
My Blog was Blinged by: Sara Lane